For the most part, businesses focus their online marketing efforts on luring prospective customers to their websites. This is understandable – without eyes on your site it is impossible to spread the word about your products or services. As a result, companies typically invest significant amounts of time and money into online ads, viral marketing campaigns, direct emails and branded content. However, regardless of how pervasive these efforts are, they will not live up to their potential if you do not also implement a clear way to convert these leads into sales or transition them to loyal customers.
Which is where landing pages come in. These marketing techniques are the perfect way to give your company's pitch – snappy and to the point – to promising leads. Despite their importance, landing pages are mostly misunderstood by even the savviest marketers.
The nuts and bolts of landing pages
Of course, the first question is: What exactly is a landing page. At its most basic, a landing page is the best example of lead generation marketing. When you kick off a marketing campaign or send out an email emphasizing your product or service, you need a perfect destination for these targets to go. Sending them to your company's homepage is an ineffective strategy because it typically contains more information than is necessary for this purpose. Conversely, directing these leads to one of your social media pages is unlikely to give them the specific information they need to make a decision about whatever it is you want them to do – buy your product, sign up for your service, purchase a whitepaper, etc.
What you need is a simple, straightforward page that sends your potential customers on the path toward whatever action you seek.
In motion
This premise – getting the viewer to become a customer – is what defines and drives landing pages. In this way, landing pages should be among the simplest pieces of content you create. You have a single goal in mind – to convert a lead – and your landing page's job is to get to the point in the clearest, shortest and most direct route. This is not a place to display the complexity of your company's offerings, show off your writing skills or provide a long list of options for your target to choose from – this is your chance to give your best pitch for whatever you're selling, simple as that.
Clearly defined objective
Of course, to do this, you need to know precisely what you are selling. If you don't know exactly what you are trying to accomplish, your landing page will reflect this and your leads will leave more confused than when they entered. Remember, they clicked on whatever link brought them to your landing page for a reason, so your job is not to reconvince them, but to lead them directly to conversion.
Before you even put the first word down on your landing page, it is useful to spend the time to get your objective as sharp as possible. Can you describe it in one paragraph? In one sentence? Ultimately the success of your landing page will rest on how clearly and concisely you can describe the benefits of whatever you are selling.
Language
Your landing page is exactly as strong as the words you use on it. Because of this, it is vital that you think carefully about what tone and style you want to use to make this final pitch. It is most important that your language carries the reader to the end, which is the conversion location. There are many common tactics for doing this, but none are more universally successful than direct, personal language.
In almost all instances, it is wise to use "you" and "your" throughout the page. You're marketing your business directly to a potential customer, after all, so speaking directly to them and explaining the precise benefits – to them – of your product or service is the best way to convince them to make that next step.
Call to action
All of this leads directly to your call to action. No landing page is complete without at least one crisp call to action. This, again, should be expertly crafted, stripped of all unnecessary words and as compelling as possible. This is your final pitch, remember, so it is essential that this closing statement is extremely difficult to refuse. This is your final chance to sell, so if you can't close the deal here, you're likely out of luck.
How have you used landing pages to convert leads? Share some of your best techniques in the comments!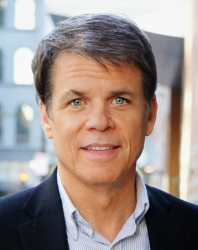 Latest posts by Martin Jones
(see all)