The online marketplace is becoming an increasingly multi-channeled enterprise. This has improved online merchants' abilities to reach new customers and provide deeper service, but it has also made tracking marketing success much more difficult. Gone are the days where an effective ad typically leads to a sale. Instead, modern online marketing is much more focused on a longer, more varied approach.
Therefore, when managing your small business, it is crucial that you adapt to the newest trends regarding cross-channel measurement. Without knowing how your marketing campaigns work together to lead to a sale, you will not be able to hone your strategy going forward.
Different goals, different approaches
To use multiple marketing approaches together effectively, you must have a deep understanding of the aims and intentions of each effort. For example, differentiating between content marketing, lead generation, community building and thought leadership will help you craft a strategy that best sets your company up for improved sales.
Often, this entails improving specific channels one at a time. By understanding that your marketing approach is large and has many parts, you can allow yourself to, for example, improve your Facebook brand page even though it may not immediately lead to more sales. Conversely, if you find that you have a large group of followers and fans that hasn't yet translated to increased sales, you may want to improve your landing pages to more effectively convert lands.
Different devices
In addition to different types of online marketing channels, it is crucial that you target a wide variety of devices. Recent research shows that a growing number of Americans rely on multiple devices to make purchases. A customer might research products on his or her laptop, discuss them with friends on a tablet and ultimately order them from a smartphone. Given this, it is important for you to promote your company on these devices in concert. Making your approach too narrow may be preventing you from reaching your customers.
Measurement
All of this knowledge is useless, though, without knowing how effective your various marketing campaigns are. Using analytic tools to gauge the efficacy of your approaches is the only way to continually improve your methods. By using this information to shape your promotional channels, you are giving your company a head start in the crowded race for market share.
How have you approached cross-channel marketing? Share your insights below!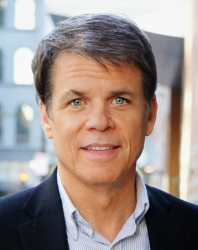 Latest posts by Martin Jones
(see all)