No matter how good your online marketing campaign is, how persuasive your ads are or how funny your blog is, you will find marketing your business to be a tough game unless you get a little help from your customers. Consumers are always a little wary of self promotion, so getting your clients to speak up on your behalf is critical to your success.
Positive comments on your website or "likes" on your Facebook brand page are good starts, but the real prize is customer testimonials. These recommendations show your other customers exactly how your product or service can benefit them – not in your words, but in those of a satisfied customer.
Here are a few tips for inspiring your customers to write testimonials and incorporating them into your viral marketing campaign:
Ask for them
Instead of sitting back and waiting for glowing endorsements to roll in, go out and get them. Engage your customers on your website and prompt them to share their thoughts about your company. Make it as open-ended as possible to get authentic and natural comments. Once the ball is rolling, you will likely find that many of your customers are happy to discuss the pros and cons of your business. From here, you can glean the best comments and add them to your marketing efforts.
Most loyal
If you are having trouble getting comments from your general customer base, you should put in a little effort and micro-target. Find some of your most loyal customers – those who comment the most regularly or spend the most money – and ask them directly for their thoughts. Because they are so committed, they are more likely to provide a testimonial on your behalf.
How have you solicited customer testimonials? Share some thoughts in the comments below!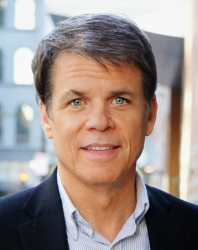 Latest posts by Martin Jones
(see all)