The majority of online marketers understand the value of content creation and the practice's ability to attract and convert a significant percentage of new leads. However, the steps that must be taken in order for content marketing strategies to provide any long term benefits are often unfamiliar to many business professionals. This is not because content marketing is an overly complex and emotionally draining experience, but rather due to the practice being relatively new.
While it's easy enough to grasp basic search engine optimization tips and incorporate those discoveries into written content, it's a whole other ballgame to try and craft compelling content day in and day out. According to a recent report from content creation platform Curata, the practice continues to become increasingly important for business-to-business agencies.
How popular is content marketing and is it effective?
In the company's "B2B Marketing Trends 2012 Report," 87 percent of U.S. B2B marketers said they used content marketing this year. In fact, content creation was the most popularly-cited tactic, and its usage was up 5 percent from 2011.
Of course, marketers also stated they were concerned over the effectiveness of their efforts. Approximately 57 percent said they used content curation as part of their online strategy, but only 43 percent said their programs were successful. Survey respondents admittedly measured their success differently. What's more, 43 percent of marketers said they didn't bother measuring their program's effectiveness at all.
Key pain point: original content
Curata's study found that an overwhelming majority of B2B marketers cite creating original content as the toughest aspect of the marketing technique. With consumers spending more time online, publishing regular posts to corporate blogs is a necessity, and falling short on any given day can cause leads to navigate away to a competitor's web presence. Therefore, it's essential for agencies to dedicate more resources toward content marketing if the practice is to remain effective.
As 2013 approaches, B2B firms must evaluate their budgets and their strategies to make room for content marketing. Whether the end result causes brands to outsource programs or employ additional workers to handle the inevitable influx of new work, the appropriate measures must be taken, and original content needs to be churned out often. If the solutions aren't available in house, perhaps it's time to outsource practices and take advantage of services that provide creative content for a wide array of industries.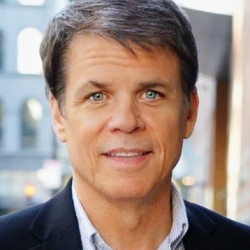 Latest posts by Martin Jones
(see all)