As companies adapt to the changing online marketplace, the importance of understanding the best strategies and practices for attracting potential customers becomes amplified. The online playing field is becoming increasingly crowded, so businesses that have a clear plan and a strong commitment to understanding search engine optimization tips and mobile marketing strategies have the best chance of expanding their business and remaining dominant.
One of the strategies that more businesses are turning to every day is content marketing. This technique allows businesses to draw visitors to their pages with specifically designed, pertinent content. Of course, the route to this goal varies depending on the size, industry and age of a company, but the principles of successful content marketing campaigns follow the same general rules.
Creating content
One of hardest parts of any content marketing plan is simply coming up with ideas to write about. According to a recent study conducted by Curata, 69 percent of respondents said they had difficulty creating original content. Another 65 percent claimed they didn't have the time to do it. Because the importance of original content is clear – 87 percent of B2B marketers used it in 2012 – it is essential that companies are able to solve the problem of producing this valuable marketing tool.
Establishing a plan
One of the reasons so many companies have difficulty coming up with ideas is that they do not have a firmly defined plan. Without a plan of action, it is nearly impossible to produce consistently high-quality content. If you're hoping to embark on a new campaign, it is crucial that you and your team sit down and explicate your goals. Whom are you targeting? What are you hoping to accomplish? How much content do you hope to produce?
Identifying the answers to these questions will help you use your time and talent wisely and start a self-sustaining system. Finding the right tone and topics for your content largely depends on your intended audience, so taking the time to set these goals down at the outset of your campaign can make your job much easier down the road.
Vary the form
Once you've settled on a tone and set of topics, you should consider the different types of content forms you can use. Many companies fall into a rut in terms of content varieties, producing blog post after blog post, for example. Understanding which types of content are most effective for your goals will allow you to vary your approach more regularly and produce as effective a plan as possible.
According to eMarketer, a new study shows that email newsletters, social posts, blog posts, videos and news articles are the most effective forms of content. Deciding which of these are most suitable for your business can help you produce varied, unique content on a regular basis.
Have you found any especially strategies for using content to promote your business? Discuss your lessons in the comments below!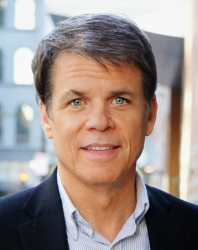 Latest posts by Martin Jones
(see all)