Emails are one of the most powerful ways to connect with your clients and customers – they are free, direct and infinitely variable. However, many people don't truly understand how to get the most out of the medium. Sending the right message to your customer base is not as simple as drafting them a note. There are several techniques and potential pitfalls to keep in mind when marketing your business via email, but don't get discouraged – with a few simple tricks this process is easy to learn.
Different types of email
The first thing to understand about email-based marketing is that there are many varieties of email. Each of these forms has its place, depending on your intention, so it is important to familiarize yourself with them all.
Personal emails are the ones most people first think of. These are typically addressed to only one or a handful of recipients and contains information specific to them. Although this type of email is most frequently used for personal communication, it can also be used in a business setting to convey particularly important or personal information.
Transaction-based emails are also important for businesses of all sizes. These messages typically involve information about a specific purchase or product. These can be good ways for you to build a relationship with a customer or group of customers.
Finally, there are marketing emails. These are the emails that most businesses typically use to promote their goods or services. Sales, special promotions or events are all common subjects for marketing messages.
Return to sender
One of the most important aspects to remember about emails is that they only have value if they are received. Many emails are back by filters, especially those, like marketing emails, that are sent to a large group of recipients. According to Business2Community, 20 percent of marketing emails are rejected and 8 percent filtered to a spam or junk folder.
Breaking your mass emails into smaller groups can help prevent this. Similarly, making sure you are only sending messages when you have something important to announce or promote can help boost the chances of getting your emails into your customers' inboxes.
Improve the content
Even after you've made it into an inbox, there are no guarantees that an email will be read. Improving the content of your messages by keeping them readable, pithy and filled with beneficial information is the surest way to get consumers to read them. If you are noticing that your promotional messages aren't receiving much response, it may be time to go back to the drawing board and coming up with a new approach.
How have you used emails to promote your business? Share some of your best tactics in the comments section below!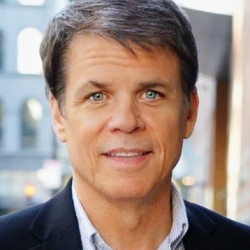 Latest posts by Martin Jones
(see all)