As social media becomes ever more prevalent, companies are increasingly migrating over to this medium for much of their marketing strategies. However, as a relatively new channel, many businesses are still in the dark about what kind of goals or outcomes they would like to see as a result of their efforts – it could be lead generation marketing, branding your business or any other end goal – as well as how to effectively measure the success of their campaigns.
In fact, according to Print in the Mix, nearly 75 percent of companies in a recent survey admitted that measuring the direct impact of social media marketing is very difficult. Additionally, the Quarterly Digital Intelligence Briefing: Managing and Measuring Social report suggested that nearly two-thirds of responding companies said they had no clear social media objectives at all. Numbers like these suggest that some companies are ultimately lost about what to do with their social media campaigns.
The most important thing for companies to establish before embarking on such a campaign is to delineate clear goals and objectives. According to eMarketer, a recent survey revealed that 78 percent of businesses cited better customer engagement as their primary business objective for social media, followed by 51 percent who prioritized revenue generation. Close behind in third place was the desire to provide a better customer experience, with 47 percent of survey respondents agreeing with this priority.
Whichever objective a company chooses to go with, clearly outlining to all levels of the business, especially with the marketing team, is essential. Marketers can't effectively measure the return on investment (ROI) or success rate of their campaigns without knowing exactly what they wanted to achieve in the first place. To this end, while monetizing social media is still an incredibly vague concept, better engagement with customers is a more than attainable goal.
Similarly, there are some metrics for measuring success of social media that have been floating around. However, companies are still unsure of exactly what these numbers mean. According to eMarketer, 96 percent of companies evaluate their brand's effectiveness on social media by counting the number of followers and fans they have amassed. This is a simple and easily measured statistic, but one that is ultimately surface-level. What it actually means – whether followers and fans are active or merely passive – remains to be seen.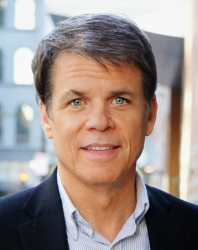 Latest posts by Martin Jones
(see all)