One of the tried-and-true methods of lead generation marketing is by cold calling potential customers. However, people are generally wary of talking on the phone with a complete stranger, much less being hassled to buy a product or service they might have absolutely no interest in whatsoever. According to Inc. Magazine, the cold call conversation can only happen once you get through the customer's natural reluctance to speak with you, meaning you'll need to place huge emphasis on breaking through these barriers. Therefore, one of the best strategies for successful cold calling, that can lead to effective lead generation marketing, is to use trigger events.
A trigger event is something that changes how a potential customer perceives you, the retailer, or the products or services pitched to him or her. A successful trigger event has its basis in well-placed information – the more you know about a company or customer that you're pitching to, the more likely you are to engage on a personal level. Being well-armed with information as you initiate the first conversation is more likely to result in creating a reasonable link between the trigger event and the product or service sold, according to Inc. More logical linking events have a higher chance of leading to a long and productive conversation.
Furthermore, being able to identify trigger events is more likely to create a scenario of solution selling, according to Marketing Zone. Solution selling occurs when a company is able to offer everything that a customer needs, acting as a one-stop solution. For example, identifying a company that is about to embark on an office moving process could be beneficial to a business that offers moving products and solutions.
Being clued in to the evolving dynamics of a particular company or community is one facet that could greatly assist marketers in identifying the right trigger events to use. A company that is undergoing tremendous change – such as a wholesale hiring drive or a takeover process – could need certain items and services. Launching a new product line or retiring an existing service from its offerings are further examples of potential trigger events that could lead to a successful cold call and, eventually, a transaction of products or services. Inc. recommends checking press releases from potential company customers or expanding your CRM system.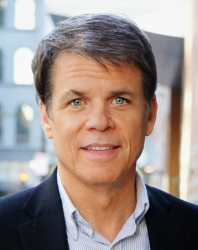 Latest posts by Martin Jones
(see all)