Facebook has quickly become one of the most important channels for marketing your business. The website dominates the social media landscape thanks to its massive user base and intuitive advertising features. That said, it can be difficult to generate quality leads on Facebook. With so many consumers on the site, search for great prospects is like looking for a needle in a haystack. Social media marketing is a delicate endeavor that requires dedication and careful consideration. It's possible to find new customers on Facebook – you just need to use all of the site's features and target the correct users. Consider the following tips for your lead generation efforts using Mark Zuckerberg's site.
Persistence and patience pay
Social media marketing is a long game – you'll very rarely earn instant results. It can take weeks or months for your campaign to pay off and help you find new customers, so it's important that you remain persistent. Business 2 Community notes that you shouldn't give up on your lead generation plans – you should always move forward. However, that doesn't mean you should repeat yourself over and over again. Persistence means not abandoning Facebook simply because don't see instant results. Wait a few weeks before making drastic alterations to your marketing plan. If you don't start to generate new leads after an extended period of time, then you should develop new advertisements.
Use Promoted Posts
One of Facebook's features for lead generation is Promoted Posts. The updates are the same as normal advertisements, except you pay Facebook a nominal fee so the messages are shown to users who haven't liked your page yet. Entrepreneur Magazine points out that Promoted Posts can be combined with other features so that you can target users who share traits with your current fans. Research your followers to determine similarities between them. For instance, if most of your customers live in the same area, you should target consumers based on their addresses.
Additionally, you can use multiple Promoted Posts to test various advertisements before starting a marketing campaign in earnest. Develop five or six different posts and then send them to small groups. Measure the response rates and see which messages help you find the most new followers. Alternatively, you could combine elements from all of your advertisements to create the best possible version. This post would allow you to attract the optimal number of new fans.
Incite action
According to Social Media Today, every post should "elicit a response" from a fan. This means that all of your advertisements should include a call to action. Ask questions that users want to respond to. For instance, you can create a poll and tell followers to "like" for one answer and "comment" for another. Creating a small debate can incite action and activity on your post. You can also use your messages to lead consumers to other content. Post links to promotional discounts or your blog so leads are motivated to visit your site, not just your profile.
Mobilize
Chief Marketer notes that Facebook also offers mobile advertising. Advertising on smartphones and tablets is becoming increasingly important, and if you can combine your Facebook strategy with mobile, then you may have the strongest possible platform for generating new leads. However, you should note that you likely won't be able to use your mobile ads on PCs, so you must evaluate your resources carefully before choosing this route.
Facebook can be a strong resource for leads if you follow these tips. Do you have any other tips for marketing your business on Facebook?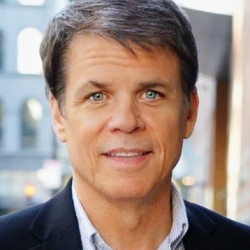 Latest posts by Martin Jones
(see all)