Finding ways to effectively utilize social media is a major component in the process of branding your business. Consumers are online now more than ever before – they're surfing the web during their free time at home, they're logging in at work and they're glued to their mobile devices when on the go. By tapping into the market for social media, you're delving into a vast treasure chest of possibilities for growth.
When most small business owners think of "social media," their minds naturally gravitate toward Facebook, and with good reason – Mark Zuckerberg's creation is by far the biggest presence on the market. According to survey data from SocialBakers.com, there are currently 163,071,460 Americans using Facebook. That's 71 percent of the country's online population and 52.6 percent of the population, period.
But there's more to social media than just Facebook. To focus all your efforts on just one site is misguided, no matter how effective that site may be. Facebook comments and "likes" are great, but the social media game is deeper than that. Here are a few guidelines on crafting a well-rounded approach to social media for your business – not necessarily tips on using specific sites, but rather some general principles to bear in mind.
Social media dashboards can help with cross-posting
Mark Simon, senior vice president of sales and marketing at Didit, recently wrote a guest piece for 1to1 Media opining that using social media dashboard software can help get your message out there faster. If you have a thought to express about your business, why merely post it on Facebook? By using multi-platform social media tools, you can take that message and publish it on Facebook, Twitter, LinkedIn, Google+, you name it. Consumers are on the web in a variety of different places, and you want your message to reach all of them.
Multimedia content is more engaging
Why post text when you can use photos and video to make your content more attractive to consumers? PennLive.com tells the story of a young couple in Cumberland County, Pennsylvania, who decided to start their own small business – a frozen yogurt shop. Rather than get the word out, they decided to get the picture out instead, posting photos and videos of their shop being built. That way, they were able to start the conversation early, and once their business finally opened, they had customers lining up to try their product. Multimedia content was what initiated their interest.
Wikis can provide links to important resources
Whenever your customers are looking for basic information about your company but don't know where to find it, you should have a centralized place for all of it. Simon recommends posting a wiki – you can use it to link online tutorials and help files on how to use your product, along with longer-form content like white papers and monographs. You can link to all this content on other social media sites, including Facebook of course, but resources will be easier for users to find if they're all stored together.
Websites can handle customer service interaction
If your clients have questions that can't be answered simply by viewing a website, you may want to build a social media interface for customer service as well. Telephone call centers are only one way of handling customer service inquiries, and they're rather one-dimensional – they're only open certain hours, and the agent you reach at a given time might not be the right expert to answer your specific question. But by logging customer data online, you can make it more accessible, thus providing faster, more effective help for your clientele.
Consumers can form communities together
Customers can do more than connect with their service reps online. They can connect with each other, too. By building forums for your customers to hold discussions with one another, you'll foster a greater sense of community centered around your product, which can only mean good things for brand loyalty. The Guardian also suggests using competitions and polls to stimulate interest among your customers – anything to keep people engaged.
Analytics show you the big picture
According to Forbes, every marketing activity needs to have a result, and there are always resources out there for measuring that result. Every time you integrate a component of your social media strategy – whether it's a post, a multimedia element, a wiki, a forum or anything else – you should be able to measure the effectiveness of that component. Collect data not only on how many people are using each social media tool, but also how often they're using it and what feedback they have.
These are just a few tips on how to develop a well-rounded social media strategy. Undoubtedly, there are many, many more things you can do. What social media tactics have worked for you?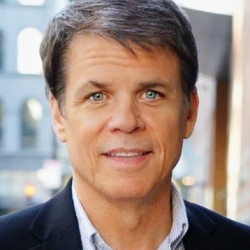 Latest posts by Martin Jones
(see all)