Blog posts might be one of the better marketing strategies for small business, according to Social Media Examiner. The news source cites a recent survey conducted by Technorati that says blogs rank well ahead of all other social media sites and most digital resources in terms of driving consumers' purchasing decisions. Blog posts were noted by 31.1 percent of survey respondents as being most likely to influence a purchase, well ahead of social media sites such as Pinterest, Twitter and Instagram. Those online services were cited by only 12, 8 and 3 percent of survey respondents, respectively. Therefore, it is becoming increasingly crucial for all small businesses to have a well-maintained and value-added business blog. Here are some tips on how to produce more effective small business blogs.
Be valuable
Content has become king in the marketing world, and the strength of good content lies in just how much value it provides. Online readers and audiences are not looking to be sold or marketed to – they are much too savvy to take notice of the white noise advertising that goes on around them. Instead, they are looking to be informed or educated. It is important that your small business blog demonstrates some kind of subject matter expertise that positions you as a thought leader and titan of industry that can provide essential and heretofore unknown information. According to Smart Business Revolution, two of the most effective and popular types of blog posts are "How to…" and "list" posts. These types of posts work because they provide value and meet an unsatisfied need in a convenient and clear way. Other valuable types of posts include videos, podcasts or graphs. For instance, visual learners will be grateful that you have disseminated your information in a graphic way.
Have an attention-grabbing title
The internet is chock-full of the aforementioned white noise as well, with readers always discern between content that is interesting and valuable versus content that isn't. Oftentimes, the window of opportunity to grab the attention of a reader is so small and minute that any missed chances will result in a potential conversion that is lost forever. Therefore, having a compelling and effective blog post title can make a world of difference. Not only is this good for the reader's eyes, but having a great title can also help your blog post rank higher among search engine queries. Strong titles are an essential component of search engine optimization, so Small Biz Trends recommends taking the time to craft a creative and engaging title.
Make it personal
One thing that separates blog posts from news sites, textbooks or encyclopedias is that they are increasingly personal in tone and nature. AZ Business Magazine notes that the most popular bloggers are always talking about themselves and their lives, but in a relatable fashion. This means relating not only to the reader but also to the subject, product or service at hand. After all, nobody really wants to read a diary of a stranger. However, if that stranger is writing about an interesting topic in a compelling fashion and tying it to a personal and humanizing story, that blog post instantly becomes that much more valuable, not only from an informative point of view but also an entertainment one. Don't be shy or afraid to experiment and inject a great deal of your tone, voice and personality into your small business blogs.
How have you produced more effective small business blogs?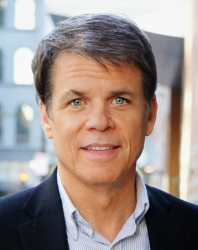 Latest posts by Martin Jones
(see all)