Facebook recently launched what CEO and founder Mark Zuckerberg has deemed to be the social media network's third pillar, after Timeline and News Feed – Graph Search. According to Search Engine People, the new tool is essentially a search engine that indexes all the information on Facebook, filtering down that information to allow for more specific and user-friendly browsing. Companies with a strong Facebook presence tend to benefit from the new tool, as one of the better marketing strategies for small business. Here are some tips on how to improve your Facebook Graph Search ranking.
Choose the right name and accompanying vanity URL
According to Social Media Examiner, many businesses can't help themselves and end up cramming in as many keywords as possible into their names and vanity URLs. The truth is that like with a regular search engine, this is one of the worst ways to tackle search engine optimization. Keeping it simple, but specific, can help substantially boost your company's searchability and Facebook Graph Search ranking.
With your URL, Facebook often gives you a default address that includes a number and can look random or spammy. Creating your own custom vanity URL can give your business page a more professional look in searches. Simply go to the Facebook Username page setting and name your own business page.
Implement geo-targeting and geo-location services
While it might be obnoxious to see that your friend has become the Mayor of some retail location on the social network Foursquare, businesses actually stand to benefit from geo-location services. When someone checks into your location or highlights your brand with a check-in, that information is picked up by Facebook and taken into account when compiling their search results, according to Impact Branding and Design. Start promoting these checking in services at your business by encouraging your customers to mention your brand on their Facebook pages.
Encourage sharing
As with all other forms of social media marketing, the best way to promote your Facebook page is organically. This means that you are creating content that is so remarkable that people are talking about it and sharing your page on their own volition, while adding value to your fans and customers. Increased sharing of your Facebook brand page in various other communities will help it rank higher in Graph Search.
How does your small business feel about the new Graph Search?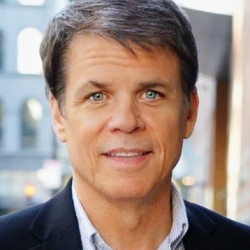 Latest posts by Martin Jones
(see all)