As students today are more tech-savvy than previous generations, schools must evolve rapidly to create a learning environment that leverages this tech.
The adoption of EdTech, primarily for remote learning, accelerated significantly during the pandemic. Today, EdTech is now part of nearly every classroom in some form. However, as usual, many schools have returned to business as students returned to school. Others are struggling with tech fatigue. Still, 73% of educators in an Ed Week Research survey believe tech improvements have improved student outcomes, citing 1-to-1 computing that makes high-quality teaching and learning easier.
While there are still obstacles to deployment, it's clear that EdTech is evolving how students learn. This article will examine some of the most promising trends in K-12 technology and the benefits they provide.
Emerging EdTech Trends in K-12 Education
Education continues to evolve. Here are some emerging trends and ways tech is deployed in K-12 education.
Artificial Intelligence (AI)
A Pew Research Center study revealed that between 39% and 77% of all jobs require using AI in some form. Learning AI skills will be necessary for future success post-school.
The AI in Education market is growing at a rapid rate. Estimated at $1.2 billion in 2022, the market is forecast to grow by 36.6% through 2030, reaching spending of $47.7 billion. At the same time, artificial intelligence is being used in the classroom in a variety of ways, including:
Personalizing learning experiences (adaptive teaching)
Student performance analytics
Classroom management
Automated grading and evaluation
Measuring engagement, attention, and emotion
Augmented Reality and Virtual Reality (AR/VR)
Many schools have adopted immersive tools, using AR and VR to take learning to the next level. VR allows students to take virtual field trips, travel to different countries, and experience varying cultures in a way that textbooks cannot duplicate. Lab simulations can bring subjects to life for science experiments. AR can help insert students into real-world scenarios, let them explore the real world, and extend context.
AR/VR tools are also practical for engaging students with cognitive or learning disabilities, attention deficit hyperactivity disorder (ADHD), or autism spectrum disorder (ASD).
Internet of Things (IoT) Devices
IoT encompasses various devices, including interactive whiteboards and connected laptops. SMART boards have become a popular teaching tool, allowing teachers to project images, illustrations, and videos to help explain complex subjects.
Some schools are adopting IoT-based attendance systems and student location tracking, combining IoT readers with RFID tags embedded in student ID cards. Others are implementing sensor technology to monitor critical systems and provide alerts in case of malfunction. Cameras allow for remote monitoring of classrooms and to keep students safe.
Wearable devices, such as fitness trackers to monitor performance in PE classes or smart glasses that enable augmented reality, are also growing in popularity.
Cloud and Access to Cloud Services
Cloud access significantly benefits schools, connecting teachers with learning tools and students with online experiences. Cloud services create immersive, engaging, and collaborative experiences that otherwise would not exist.
At the same time, it has significantly reduced workloads for IT staff and made technology more affordable. More than half of K-12 schools surveyed reported not having the budget to deploy on-site servers, hardware, and software — and the staff to manage it. Cloud access helps overcome this by reducing costs, including specialized IT staff, infrastructure maintenance, and expensive legacy hardware upgrades. Cloud access is also being used to replace costly textbooks, which can quickly become outdated.
Cloud connectivity enables the adoption of online resources such as:
Learning management systems (LMS)
Content delivery networks (CDN)
Virtual classrooms
Robust learning analytics
By integrating reliable, high-speed internet connectivity, schools can adopt best-fit online educational platforms and tools that enhance learning. Cloud access also enables remote and hybrid learning environments.
Data Analytics
Schools are increasingly using technology incorporating predictive analytics to guide learning pathways. AI can assess student performance and suggest interventions to aid learning, creating personalized plans, remedial work, or additional practice.
Schools can track trends across the broader student body, groups of students, or individuals, making it easier to assess the impact of educational strategies. Robust data analytics can display real-time performance and uncover hidden correlations that might be missed. Data analytics can analyze teaching practices and tie them to outcomes to identify areas where changes need to be made or uncover strategies that produce better results.
School districts can also evaluate system performance and individual school and classroom outcomes.
Benefits of Technology Integration in K-12 Education
Technology provides significant benefits and improves classroom outcomes in several ways.
Improved Student Engagement and Participation
An evidence-based review from The Brooking Institutions determined that technology can accelerate student learning and engagement. That's not a surprise. Students today have grown up with tech, and many carry it around with them in the form of smartphones and personal devices every day.
Integrating tech into learning leverages how students use technology already and can provide simulations, education games, videos, practice assignments, and more to provide a more dynamic learning environment.This results in more active learning, which is crucial to engagement. Engaged students have increased focus and perform better on critical thinking assessments.
Personalized Learning
Another significant advantage of EdTech is that instruction levels can be adapted to fit individual student needs. This helps overcome challenges for teachers in motivating both high performers and struggling students. Another EdWeek survey of students demonstrated the need for personalized learning. 13% of students said their classes were so challenging that they felt like giving up. 9% said their styles were so easy they were bored.
Adaptive learning programs can automatically adjust the level of difficulty based on proficiency, allowing for self-paced learning to target learning gaps or challenges for individual students.
Enhanced Communication and Collaboration
Collaborative tools enable students to work together on assignments in real time and connect with other students and teachers, helping foster engagement. Not only does this keep students engaged, it also helps teach real-world skills for the future. Collaboration with team members is more the norm in the workforce than working individually.
Portals and apps also help teachers to share information and resources with students and parents, helping improve communication.
More Efficient Administration
EdTech can significantly streamline administrative tasks. Digitized assignments, grading, reporting, attendance, and other tasks reduce the time necessary to complete functions. This allows teachers and administrators to focus more on students and learning than manual tasks.
Since data is stored securely in the cloud, data analysis and trend tracking are simpler.
Preparing Students for the Future
Besides collaboration, introducing EdTech into the classrooms ensures students are comfortable using digital tools that will help them adapt to higher learning and work environments. This is essential for student success, and there's work to do. While 81% of students reported that school prepared them for college, 52% felt it prepared them to enter the workforce.
Using technology to connect classroom lessons to real-world experiences can help students better prepare for what's ahead.
The Tech Infrastructure You Need
Cox Business can help you leverage EdTech to improve student outcomes by managing the IT infrastructure and connectivity you will need, including:
High-speed, reliable Internet
Managed Wi-Fi and security
Managed cloud service
Smart campus solutions
Digital equity and access
Unlock the Potential of EdTech in Your Classroom!
With the undeniable impact of EdTech shaping modern classrooms and the compelling evidence of its benefits, now is the time to embrace the future of education. The transformative power of technology is revolutionizing the way students learn, engage, and prepare for the future. Don't let your classroom be left behind. Visit our Cox Business to harness the power of EdTech, and be a part of this educational evolution! Together, let's shape the future of learning.
Learn more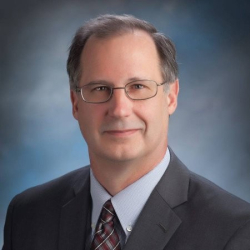 Latest posts by Paul Dughi
(see all)