State and local governments found ways to connect with communities during the pandemic. But those stop-gap measures don't replace long-term solutions. CIOs realize they must develop strategies to improve the delivery of information and essential services. Yet, privacy and budget concerns remain.
Technology plays a noteworthy role in governance. It can pave the way for more efficient, responsive, and modern administrations. Explore current technology trends and the actionable steps and strategies your agency can implement.
Introduction to the Digital Transformation in Governance
Leaders can't turn away from the digital landscape. It's fast-paced and requires vigilance. The SonicWall Cyber Threat Report noted that ransomware attempts on government entities increased by 1,885% in 2022. This information suggests state and local agencies should review their measures for protecting citizen data and recovering after an incident.
Fortunately, technology advancements enable threat monitoring and detection across extended networks. Sophisticated cybersecurity systems look for abnormal behavior. They scan devices and application activity and update data in real time. Many public sector entities partner with managed service providers (MSPs). This helps agencies watch networks 24/7.
A cloud-based distributed denial of services (DDoS) mitigation service can stop cyber-attacks from overwhelming your network, whereas a multi-layered approach includes next-gen firewalls and device protection systems. But, no security system is foolproof.
Public departments should plan for fast, accurate incident response and recovery. This feat can be challenging since the Federal News Network said the "public sector is now generating data at unprecedented rates." It reviewed IDC's Global DataSphere's research and mentioned that new data is "expected to double in size from 2022 to 2026."
Aside from improving cybersecurity, local and state agencies can take the following actions:
Deploy secure, scalable cloud storage solutions
Use immutable snapshots to backup data every 90 seconds
Consider Disaster Recovery as a Service (DRaaS) solutions
Looking for a technology ally who understands the unique needs of state and local government IT?
Let's talk. At Cox Business, we're more than just a tech provider; we're your partner in paving the way for innovative solutions. Trust in our expertise and commitment to your technology priorities. Let's make great things happen, together!
Learn more
1. Cloud Computing and Infrastructure Modernization
The cloud is the preferred environment for hosting mission and citizen data for 70% of state and local government executives surveyed by FedRamp. It provides the scalability, flexibility, and cost efficiency that government agencies require. Moreover, digital services and citizen engagement platforms can improve user experiences and public participation.
While the cloud simplifies service delivery, the user interface ensures accessibility. Therefore, government entities must prioritize the user experience when considering digital applications and platforms.
How State and Local Governments Benefit from Cloud Computing
The advantages of the cloud and its infrastructure are vast. It reduces labor costs and improves collaboration between departments. Agencies achieve higher productivity and efficiency by decreasing the IT burden and removing redundant infrastructure. Better digital experiences increase citizen engagement and service delivery.
Fairfax, Virginia boosted civic engagement by adopting a cloud-based platform with interactive tools. It shows current and previous projects and allows interested users to sign up for updates, leave comments, or ask questions.
Tampa, Florida, and Sedgwick County, Kansas turned to the cloud for human resources. By moving away from legacy systems, both locations were able to increase their recruiting efforts and onboard new hires more efficiently. These systems are flexible, so the agencies can add modules for payroll or other HR processes as budgets allow. Workflow automation and reporting features support government compliance and auditing requirements, reducing workloads and errors.
Utah achieved substantial operational savings by migrating its child support information system to the cloud. Doing so lets them automate operations, reduce maintenance costs, and improve user experiences. The cloud environment is scalable and provides citizens with up-to-date information.
2. AI and Automation for Efficient Operations
Artificial intelligence (AI) technologies like robotic process automation (RPA), natural language processing (NLP), and computer vision enhance government operations and constituent experiences. These tools can predict resource needs and speed up processes. The applications vary from public-facing conversational chatbots to AI-powered cybersecurity software.
Indeed, 80% of public service executives told Accenture that "offering services through centralized platforms, assistants, or messaging bots is important." After all, citizens want accessible and convenient services.
The state of Ohio deployed RPA software, warmly called baby bots. These tools work alongside state employees, caseworkers, and county staff to help constituents obtain critical services. As of 2019, four bots "have provided over 8,000 newborns with immediate access to medical care from birth, cut the citizen wait time for access to their public assistance case information to one day, and saved counties over 1,000 working hours by processing alerts."
AI-enabled security systems automate updates and system patching. It can improve intrusion detection services and monitoring processes. AI simulations also help find system weaknesses.
Deloitte said, "60% of government AI and data analytics investments aim to directly impact real-time operational decisions and outcomes by 2024." This is noticeable in AI applications that provide data analytics on emerging trends related to local regions, information about quality of life, or infrastructure.
3. IoT for Smart City and Community Development
Innovative sensors help public agencies manage traffic and energy usage. Smart devices like cameras, meters, sensors, and lights collect data and automate processes. As a result, state and local governments can improve the standard of living while decreasing costs.
For instance, IoT devices can alleviate traffic congestion by adjusting signal timing. Not only does this improve air quality but it can make roads safer and lower commute times. Smart street lighting and utility meters increase efficiency without sacrificing security or comfort.
Remote monitoring tools allow city leaders to track flood waters or hazardous situations. When combined with user-friendly cloud-based platforms, public-sector managers can alert citizens well before the situation becomes critical.
Many people express concerns about privacy and data security. The relatively new idea of sensors and devices collecting information throughout the city is frightening. Certainly, there is a risk of data breaches or unauthorized access and IoT hardware collects tons of data. Therefore, before deploying smart city community development programs, city leaders must strengthen their security posture and awareness.
The NIST Cybersecurity for IoT Program and the Internet of Things Cybersecurity Improvement Act of 2020 address security concerns. By following the strategic principles for securing IoT and working closely with managed service providers, government agencies can build security into smart city programs during the design stage.
4.Training and Skill Development
Technology alone can't solve the problems state and local governments face. You need IT personnel who can troubleshoot, create, and deploy applications — A workforce capable of solving challenges and continuously learning. Hands-on practice and self-paced courses offer skill-building challenges and the freedom to forge parts of their path.
Many learning and development programs use AI and automation to engage learners and adjust courses to skill levels and desired outcomes. For instance, you may have staff members who don't work in IT right now. But, modern systems offer many low-code and no-code solutions, and public sector organizations can upskill or reskill employees to bolster their technology workforce.
Consider skill and training options, such as:
Free and paid self-directed courses for specific skills
Virtual sessions related to technology implementation and deployment
Demonstrations and workshops to understand software features and tools
Certification programs with online or hybrid classes
5. Budgeting and Investment Decisions
Infrastructure and cloud projects deliver savings that add up over time. But state and local governments often have to stretch their IT budgets. Several strategies can help agencies do more with less, including taking a multi-cloud approach and outsourcing non-core functions.
Experts suggest public sector organizations ensure infrastructure is in place for technology improvements. Taking this first step (city-wide connectivity for smart devices and cloud applications) can provide a quicker return on investment (ROI) for future projects. In the real-life examples we examined, leaders chose scalable cloud solutions that fit their budget yet gave them room to grow. Look for vendors with experience in the public sector who become your long-term partners. They should understand your financial concerns, offer training, and support your long-term vision.
Improving Communities Through Innovative Technologies
Innovative technologies can help your agency overcome challenges for the betterment of your community. Operational systems and citizen services enhance security, increase constituent engagement, and improve efficiency. Contact Cox Business to learn how we can help your organization take action.
Looking for a technology ally who understands the unique needs of state and local government IT?
Let's talk. At Cox Business, we're more than just a tech provider; we're your partner in paving the way for innovative solutions. Trust in our expertise and commitment to your technology priorities. Let's make great things happen, together!
Learn more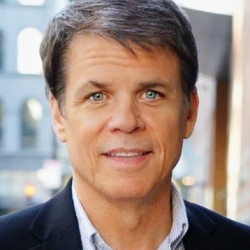 Latest posts by Martin Jones
(see all)