Marketing your business is a challenging aspect of owning an independent company, especially in today's dynamic landscape. Currently, content marketing is viewed by many as the most effective way to bolster your brand online, but some types of content are more popular than others. According to "B2B Content Marketing: 2013 Benchmarks, Budgets and Trends – North America," social media and web articles are favored most heavily. The survey, which was conducted by Marketing Profs and the Content Marketing Institute, found that 87 percent of respondents believe social network updates are the best tactic and 83 percent think the same of blog posts. No other form of content marketing eclipsed the 80 percent mark. The following reasons may be why the two types of content have become so popular over the last year.
Socializing online
Few channels bolster customer engagement like social media marketing. Ascend2 recently found that 51 percent of businesses view enhanced engagement as the most important goal for advertising on social networks.
Unlike other platforms, sites like Facebook and Twitter allow companies to speak directly to their customers. Additionally, there is always room for growth with social networks by creating a viral marketing campaign. Updates, pictures and videos can quickly be shared by thousands of users, helping a company expand its reach beyond its regular market. Tools like direct mail have a very limited scope and generate as much interest as the digital option.
Well-written content
It's somewhat surprising that text articles remain so popular because so many businesses are focusing on shareable content. Infographics, pictures and videos are typically more shareable than a lengthy blog post or a landing page for a new product, but those multimedia advertisements do not lend as much authority to websites. Well-written articles can turn a business' page into a reliable hub for information, which enhances its standing in the marketplace.
The key to writing articles is having a clear objective and direction. Blogs that do not focus exclusively on a single topic or cover a specific area are considered scattershot by consumers. All the articles should have a unifying theme that makes a company seem like an expert or an industry leader in that field.
That said, there are many other ways to develop a successful content marketing strategy. Does your company use social media or articles to increase brand recognition? Are there any tactics that consistently generate more interest for your business than others?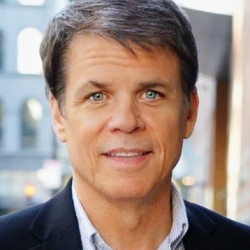 Latest posts by Martin Jones
(see all)