Most companies understand that social marketing is a crucial part of spreading the word about their business and attracting new customers. With each day that passes, new data emerges that demonstrates the importance of maintaining active profiles on sites like Pinterest, Twitter and, of course, Facebook. With this information in mind, you would think that companies would be devoting more time and energy into utilizing the unique benefits of social media. Unfortunately, this isn't necessarily the case.
According to Econsultancy, the vast majority of businesses aren't getting the most out of their social networking efforts, especially on Facebook, one of the most-visited sites on the web. More than 70 percent of Facebook brand pages are updated less than once a month, the source reports – not nearly enough to fully tap into the site's deep capabilities for connecting businesses and consumers.
In a study of nearly six million Facebook pages, research firm Recommend.ly found that most businesses – big and small – have a significant amount of work to do if they want to attract potential customers to the brand pages. If you are interested in branding your business and hope to do so with Facebook's powerful brand pages, these tips will help you understand some of the best ways to do so.
Bolster your page
The news that most companies don't regularly update their brand pages is surprising given the wealth of data that suggest how important this single page can be for a business' success. According to Mashable, a whopping 827 percent of people "Like" brands on Facebook. That's not all, though: the very existence of a brand page is useful for building a strong connection with customers. The source reports that 35 percent of users who interact with brands on Facebook believe that companies listen to them more on that site than in other venues.
Getting more out of your brand page
These numbers suggest that having a brand page is one of the best things you can do for marketing your business. Of course, the more you put into your page, the more benefits you will get from it. Studies show that including more regularly updated information on your brand page – such as coupons, new product information and original content – can encourage consumers to feel more linked to a given brand.
All of the recent evidence suggests that regularly updating your brand page and including a wider assortment of content and promotions is among the most effective ways to maintain a strong base of loyal customers.
How have you used your brand page to attract and communicate with customers? Discuss some of your favorite strategies in the comments below!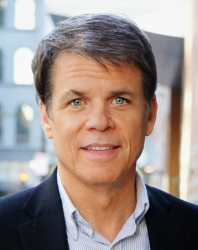 Latest posts by Martin Jones
(see all)