The post-pandemic economy is a time of uncertainty, but it's also an opportunity for hoteliers to innovate and better serve their guests. Although hotel budgets are tight, there are five ways your business can deliver excellent customer experiences without breaking the bank.
Discover what features your guests expect and learn how you can outsmart the competition while earning guest loyalty.
Post-Pandemic Guest Expectations
There are several mainstream technologies that consumers look for when selecting a hotel. But they're not willing to pay more for these features, making it difficult for hoteliers to determine their return on investment (ROI).
However, hospitality companies can use technology to automate processes and save money to recover their costs in many cases.
According to Hospitality Technology's 2020 Customer Engagement study:
80% of travelers expect free hotel WiFi
63% want texts from hotels before their stay
60% prefer smart TVs and streaming content capabilities
59% desire the ability to make contactless payments
57% want to check-in or out on a mobile device
54% favor making reservations using their smartphone
54% prefer to unlock guest rooms with a mobile phone
53% want self-service kiosks for checking in and out
50% expect personalized services based on their purchase history
Hotels and Technology: Preparing for the Future
Many hoteliers decreased their IT budgets in 2020. However, Hospitality Technology's 2021 Lodging Technology study notes "an increase in overall IT budgets among midscale and economy segments as well as independent owners."
Although 78% said that the "pandemic had a moderate to major impact" on hotel technology, hoteliers realize it can be a key differentiator for their business.
The good news is that travelers don't expect your hotel to offer voice-activated thermostats. But there are some things they aren't willing to compromise on, such as complimentary wireless internet. Business owners can identify core areas where technology improvements have an immediate impact, allowing them to decrease operating costs while increasing guest loyalty.
Streamline your daily operations and give guests the exceptional experience they expect at your hotel with business Internet and Hospitality WiFi solutions from Cox Business. Visit us at Booth #1614 during Hitec 2021 in Dallas, Texas, or online at CoxBusiness.com.

Learn More
Innovative Ways Hotels Can Outsmart the Competition
It's challenging to compete with large hotel groups but not impossible. Small touches can make your lodging shine and prove that even small locations can deliver must-have amenities. By combining the following ideas with captivating marketing campaigns, your hotel can attract new clients, including those who want to patronize small businesses.
1. Create Remote Work-Friendly Spaces
If you previously relied on business travel, 2020 and the shift towards virtual conferences hit your company hard. While on-site meetings came back, there's still less demand than in previous years.
Meanwhile, the rise of remote workers means more people may travel with family while working. This presents an opportunity for your hotel. Hotels with internet and WiFi services can tout business-friendly spaces throughout the building.
Instead of focusing on large conventions, go after sales from hybrid meeting models where small groups gather and connect via video conferencing services.
Your Voice over Internet Protocol (VoIP) system and wireless internet can turn any room into a meeting space. Add perks, like snacks or meals, and ensure proper sanitization to attract health-focused businesses wanting a safer option for in-person conferences.
2. Foster Relationships With a Multi-Channel Approach
You don't need a fancy setup to meet guest expectations online. In many cases, your VoIP phone system or help desk software connects you to customers. But you can go a step further by letting travelers create accounts on your platform and choose their communication preferences.
Enter this information into your customer relationship management (CRM) system to send personalized promotions using a guest's preferred channel.
Most VoIP services and help desk tools support:
SMS text messaging
Web-based chat
Social media messaging apps
Voice phone calls
Video calls and meetings
Add features, like click-to-call or live agent chat, to your website by installing widgets or configuring your VoIP settings. In addition, many tools integrate with existing loyalty programs or email or text marketing software. Use these platforms to update customers with pre-stay details or send promotions to cell phones.
3. Move Operations to the Cloud
If you're still fighting with legacy software, it's time to shift to the cloud. Of course, it's harder than it sounds, especially if your IT team is small. Fortunately, managed service providers (MSPs) can hasten your digital transformation without adding to your IT burden.
Typically, hoteliers start by selecting cloud tools that would deliver the highest ROI and immediate impact. Depending on your existing infrastructure, possible projects include:
Property management system: A PMS increases visibility over cleaning and maintenance tasks. Automation tools prioritize employee tasks resulting in operational improvements.
Business phone services: Switching to VoIP can boost your capabilities by allowing your team to communicate on multiple channels, including two-way texting with hotel guests.
Customer relationship programs: Cloud-based CRMs integrate with other tools, allowing users to collect data and use insights to improve guest experiences.
4. Leverage Virtual Chatbots on Your Website
Initially, virtual chatbots were only for large brands. However, many affordable and free solutions exist. Chatbots use artificial intelligence (AI) technologies, such as natural language processing (NLP), to understand the guest's wants and deliver a pre-built answer or follow-up question.
It adds convenience and lets potential travelers get essential information 24/7. The tools may integrate with your current VoIP system so that your sales or customer service reps can view a traveler's interactions before taking over the chat.
Moreover, chatbots collect data so you can continually improve your pre-built responses. In return, your bookings may increase while phone calls requesting basic information may decrease. Platforms like Massively.ai integrate with Zendesk and offer a free plan for 50 chat engagements per month.
5. Offer Contactless Check-In or Comparable Perks
Large hotel chains often offer hotel mobile apps where travelers can use their mobile phones to check in or check out. But, if an application is out of your reach, consider offering remote check-ins on your website.
Mobile-responsive websites ensure that smartphone users can pull up your website in a browser and complete tasks, such as making reservations or checking in online. If your website lacks these capabilities, talk to your IT team and explore the costs of upgrading your site or adding self-service software to it.
You can also stand out from the competition by promoting your early check-in or late check-out offerings. For visitors with early arrivals or those with late departures, having an extra 30 minutes or an hour can make your hotel more attractive than others.
Optimize Experiences and Increase Hotel Revenue
With 2020 behind us, it's time to focus on the future and your hotel's role in it. By taking small, affordable steps and partnering with industry experts, you can meet guest expectations without investing tons of money or hiring new team members.
Learn more about hospitality technology solutions including Busines Internet, Managed Hospitality WiFi, and Managed Cloud Services from Cox Business. Visit us at Booth #1614 during Hitec 2021 in Dallas, Texas, or online at CoxBusiness.com.

Learn More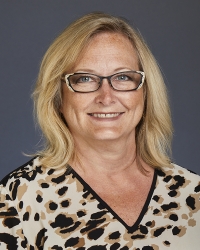 Latest posts by Lisa Majdi
(see all)