The Digital Workday
Although many companies benefit from a hybrid workforce, challenges exist, such as keeping a geographically diverse workforce connected and securing your data. Employees understand there isn't a quick fix, and digital transformation endeavors may take longer to implement.
But, your staff relies on leadership to make operational and technological improvements when possible. Below we'll go over seven ways to improve the digital workday for employees working on-site, at home, or a combination of both.
Learn how Cox Business can help your company optimize its digital transformation and employee experience with High-speed Business-Class Internet and Cloud services including, cloud-based business telephone, DaaS (Desktop as a Service/Remote Desktop, and more. Visit us online at CoxBusiness.com.

Learn More
1. Equip Workplaces for Success
High-speed wireless Internet and capable devices power your team's digital workday. Without reliable tools, functionality and productivity may decrease. Friction occurs from choppy or disconnected video and audio calls. According to Microsoft's 2021 Work Trend Index, one in 10 employees "don't have an adequate internet connection to do their job."
Likewise, your office may not be designed with collaboration and focus spaces. Extending your WiFi and equipping hybrid meeting spaces could improve communication between on-site and work-from-home (WFH) teams.
Consequently, Microsoft says, "66% of business decision-makers are considering redesigning physical spaces to better accommodate hybrid work environments." Actions you can take include:
Assess your current business internet and WiFi usage
Review quality of service (QoS) reports
Survey your team to evaluate their work-from-home setup
Consider how demands on your infrastructure may change in the short-term
Request a consultation with a high-speed internet provider
2. Put Employee Schedules in the Cloud
Impromptu brainstorming sessions occur spontaneously in the office, but it's trickier in hybrid environments. The solution is to provide employees with accessible schedules and presence data.
An online calendar, integrated with your Voice over Internet Protocol (VoIP) phone system, offers both. Some VoIP platforms also integrate with Microsoft Teams, allowing your employees to connect without leaving the platform.
Centrally located schedules and presence data reduce the time spent going back-and-forth to find the best meeting time. Plus, if employees have a problem, the presence feature shows who's available to help.
3. Redefine Workflows for the Digital Workday
Traditional workflows rely on physical proximity, as well as technology. In contrast, hybrid processes only use technologies, such as cloud-based platforms and email. Accordingly, switching to hybrid work without reviewing existing workflows may introduce inefficiencies.
Instead, explore various activities with altered workflows, such as project approval, expense account submission, or vendor payment processes. Consider how it differs from on-site workflows and how to improve it.
Optimize the digital workday by mapping your workflows:
Identify tasks that require different steps for remote employees
Decide who is accountable for each task outcome
Outline the steps needed to complete the workflow
Highlight each manual activity
Get input on the best tools to automate activities
Test, train, tweak, and deploy the adjusted workflow
4. Empower Virtual Collaboration
When examining your workflows, you likely found gaps in how your teams collaborate. Often, the barrier is a result of various communication methods used across multiple platforms. Your teams may have apps for:
Video conferencing
Document editing and collaboration
Instant messaging or chat
Audio calls
Text messages
Project management
Cloud storage
However, designating one or two platforms for collaboration and training teams on how to use them is more effective than using many tools to accomplish the same tasks. Indeed, Statista reports, "72% of U.S. respondents plan on investing in tools for virtual collaboration to support their hybrid workforce in the future," such as Microsoft Teams and Zoom.
Mobile-friendly tools integrated with cloud-based software help your teams interact in real-time without switching apps to share a document or whiteboard while chatting. Moreover, having channels for all employees can reduce the siloed effect when switching to remote work.
5. Prioritize Management Training
Managing staff online is a different ball game for those accustomed to in-person work. It requires a shift to output-based performance, which your managers may not be familiar with. In addition, remote teams face different challenges than those in your office.
Micro-management and a lack of support may reduce your team's overall productivity and result in negative experiences. Therefore, it's critical to acknowledge the role of management and give them the resources needed to lead their teams successfully.
Focus on training topics, such as:
Productivity
Virtual onboarding
Work-life balance
Accountability and outcome metrics
Avoiding proximity bias
Team culture
Identifying and addressing digital exhaustion
6. Emphasize Boundaries and Policies
The never-ending workday is one of the most significant risks of a digital environment. Even if your employees keep standard business hours, they may feel tempted to jump on a call with a colleague after hours or pressured to answer emails on their day off.
At the same time, workers are inundated with meeting or messaging requests. According to Microsoft, "This barrage of communications is unstructured and mostly unplanned, with 62% of calls and meetings unscheduled or conducted ad hoc."
McKinsey & Company finds that employees are most interested in the following policies:
Precise hours for collaboration and expectations for when employees should be online
Guidelines for on-site workers wanting to dial in during a meeting
Standards and guidance for in-person and remote worker processes
Reimbursement policies for home office setups
Giving employees the freedom to set their boundaries within your policies empowers them to optimize their day and maintain a work-life balance.
7. Ask Employees How to Improve the Digital Workday
Two-way communication is vital to improving the digital workday. After all, policies or workflows designed without employee input may miss critical elements or fail to gain traction among teams.
Your management team can engage staff with one-on-one and group conversations. Pulse surveys also provide insights into expectations versus reality. Lastly, timely reviews of technology usage can show how and when employees use it during their workday.
Take Steps to Enhance Your Hybrid Workplace
There's an adjustment period when transitioning to a digital workday. Successful transformations rely on updated workflows, technologies, and management styles. Furthermore, leaders can improve experiences online and on-site with regular communication, even during disruptive times. Whether you make incremental changes or large investments, giving teams access to resources is a win for staff and employers.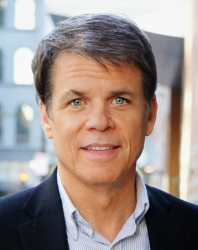 Latest posts by Martin Jones
(see all)