LinkedIn is much, much more than a tool for publishing resumes and work experience online. As a small business owner, you can use social media websites to effectively market your brand image or corporate message. However, many startup entrepreneurs fail to realize exactly how to accomplish this online feat – there is a multitude of ways to reach the end result of converting a potential lead into a loyal customer.
Target Audience
According to the Miami Herald, LinkedIn has more than 175 million different users spread out across 200 countries – this demographic group is an incredible resource that must be tapped by any small business. As far as lead generation marketing is concerned, each and every one of the 175 million users could be converted into a returning patron. Therefore, be sure any content you publish on LinkedIn is as engaging as possible – the more applicable your articles and blog posts are, the more likely they will be viewed by a large amount of users.
Constant updates
LinkedIn is a lot different than a website like Facebook. On Facebook, an excessive amount of content could turn off customers, but on LinkedIn, the internal search engine proxy rewards companies that update their corporate profile frequently. When a user searches for a keyword or industry filter, they are presented with a list of results that can be organized by "recently updated" – if your company just posted a new article, it will be at the top of that list.
Polls
Since LinkedIn advertises itself as "the world's largest professional network," what better place to get feedback for marketing ideas, new products and even financial advice? LinkedIn has an option where you can poll potential customers on varying subjects, and you can even install this poll onto your small business website. Such an action would encourage dialogue between potential leads, and as long as the conversation is appropriately moderated, your brand could easily spread through digital word-of-mouth.
Strategic Networking
Connecting with the right professionals is essential for anyone on LinkedIn, and a company can build brand awareness through networking with employees, industry professionals and yes, even competitors. The more related professionals you have connected with your business, the more likely it is respected individuals will comment on your activity. A dialogue with renowned experts is much more reputable than one with relatively-inexperienced users.
If you own a small business, you must ask yourself "What am I doing to ensure my LinkedIn strategies are effectively marketing my business?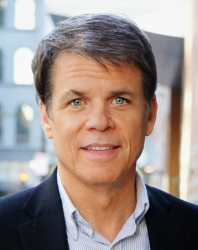 Latest posts by Martin Jones
(see all)