One of the benefits of being a small business in a close-knit community is the chance to sponsor local events. Many occasions – from concerts to sporting events, charity drives to county fairs – require a certain number of sponsors, representing a tremendous opportunity for branding your business. There are numerous other positive externalities to be gained from lending your company's name to an event, including the chance to promote new products, sell retail items outside the store and generally create positive name and brand recognition. Here are some tips and marketing strategies for small businesses to maximize sponsorship opportunities.
Defining objectives
Returns on investment has become one of the primary buzzwords in the marketing industry, and event sponsorship is no different in placing tremendous emphasis on gaining the most out of an initial investment. In order to measure success, clear end goals must be defined prior to agreeing on a deal. According to women's business blog Flokka, defining broad marketing objectives allows you to then narrow down sponsorship objectives. Goals could range across a wide spectrum, depending on the products and services offered. Some companies could use sponsorship of events to improve their brand name and awareness while networking up-close and personal with potential customers. Others might choose the occasion to launch a new product or educate target markets about existing ones. Once this has been clearly defined, the overall success of the sponsorship campaign can be more clearly pinpointed.
Your reputation precedes you
While sponsorship can be a tremendous opportunity, it's important not to simply sponsor any event for the sake of sponsoring an event. Inc. Magazine recommends making sure the event represents the culture you want to promote with your brand. Tying your small business to an event that is ultimately irrelevant could be a waste of time and even hurt your company's reputation. For example, if your small business sells eco-friendly products, sponsoring a motorcycle race or some similar environmentally-harmful event could be tremendously detrimental to your brand.
You get what you put in
Before signing off on the event, make sure that you know exactly what your company is getting out of the sponsorship. M4B Marketing recommends getting in writing the exact amount and type of exposure that your business will be getting. The location and prominence of logos, amount of promotional time and airplay received on commercials and the length of time that your company will be at the event are just some of the questions that need to be ascertained before the actual event itself.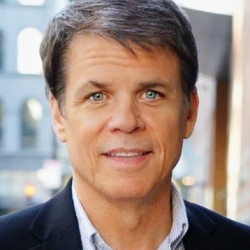 Latest posts by Martin Jones
(see all)