Business owners follow search engine optimization tips closely, but often neglect to spend as much attention on their search engine marketing efforts. This might be because search engines like Google put greater emphasis on the importance of organic traffic, but a recent report conducted by the Interactive Advertising Bureau and PricewaterhouseCoopers shows search ads represent 48 percent of the overall interactive advertising market in 2012.
Organic search marketing is important for driving traffic to a website for educational and research purposes, but search engine marketing helps develop a well-rounded online presence. Google has taken a big step in helping small business owners benefit from web traffic by introducing an extended AdWords program that offers professionals a credit card with rates of 8.99 to 18.99 percent.
The program was initially introduced in the U.S. in July 2012, and the credit card option is still invite only. Google plans to extend more invitations to U.S. small business owners in late October 2012. The card is offered by Comenity Capital Bank, and it can be made the primary form of payment on an AdWords account. In addition, there is no annual fee, but there are added charges for returned payments, late payments, foreign transactions and when an account goes over the credit limit.
"Every day, AdWords enables more than one million businesses, the majority of which are SMBs, to connect with their customers online," Google VP Treasurer Brent CAllinicos said in a statement. "We hope AdWords Business Credit will give small and medium sized businesses more flexibility – some extra credit – so they're able to focus on growing their businesses even further."
This new credit option can help business owners benefit even more from AdWords, and may lead to greater lead generation rates through well-positioned paid ads online. Consider taking advantage of all the available resources to business owners today when developing new ad campaigns for the web.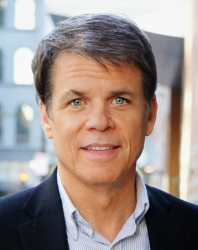 Latest posts by Martin Jones
(see all)