Branding your business as a leader in your industry is favorable for many reasons. To start, consumers will look at your company and the products you sell as the standard in your niche, and people will compare all new properties to what you have to offer. This event is advantageous because you are an already established brand in a world cluttered with startups that still haven't differentiated their products from the competition. Another reason branding is important is that it can bring top talent to your organization, which in turn will help your company grow.
In fact, employer branding may be even more important to the success of a business as hiring ramps up nationwide. TriNet recently put out its latest SMBeat report which showed that employment levels increased by 10.5 percent in September 2012 – up more than double the 0.51 percent noted in August 2012.
To accommodate the improved employment market, many businesses are hiring recruiters to help develop a superior employer brand and reach top talent, and as a business owner, you should consider this for your own professional success.
Wanted Analytics reports that in September 2012 more than 14,000 jobs were advertised online for recruiters and staffing professionals in the United States. The latest volume of available listings is up 12 percent year-over-year and up 29 percent from the same period in 2010. With a significant number of companies embracing the resources that recruiters provide, competition for qualified professionals will increase dramatically.
Developing a recognizable brand to attract the attention of consumers is essential for higher profit margins, but neglecting employer branding for thought leadership can hold a company back in its industry. Make sure you use a comparable approach to finding top talent for your company as you do when generating leads for monetary gains.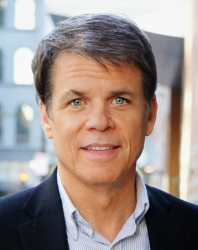 Latest posts by Martin Jones
(see all)