Business owners who are tasked with developing mobile marketing strategies should consider recent data compiled in a Google survey. The search engine company affirmed that smartphone owners want sites to be optimized for mobile phones, and they're ready to abandon pages that aren't.
Google used two independent research firms to analyze the actions of more than 1,000 U.S. adults in the third quarter of 2012. The overall finding was that mobile users expect sites to load in under five seconds.
Seventy-four percent of respondents say they'd be more likely to return to a site if it was mobile-friendly, and 67 percent say when they visit a mobile-friendly site, they're more likely to purchase a site's product or service.
The Google survey also discovered the features that consumers desire most in their mobile experience. Approximately 78 percent of respondents say they want access to more information in just one or two clicks, and 69 percent say they want big, finger-friendly buttons to help navigate a mobile site. What's more, 73 percent say they want to save information found on a site for later use easily through a single click, and 66 percent want calls to action to be pronounced and lead directly to contact information.
Businesses that want to attract new customers need mobile-friendly websites. These web pages don't need to be overly complex – simple is often better on the mobile web. However, consumers are explicit in what they expect from a mobile-friendly web page. Mobile developers must understand how subtle features and a superior user interface can keep leads engaged for longer periods of time.
What mobile features have helped you achieve success in the digital age?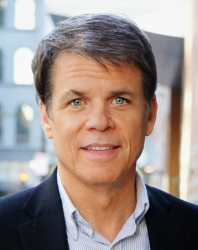 Latest posts by Martin Jones
(see all)