The importance of social media marketing is beyond dispute. In the last few years, there has been a voluminous amount of research supporting the belief that businesses that use social media outlets and viral marketing campaigns have significant advantages over those that don't. However, beneath this unarguable tenet is a thornier question: how to get your employees to use the platform effectively?
In the frenzy to begin branding your business online, it is easy to assume that joining as many social networks as possible and blasting information about your company is a valuable way to reach potential customers. However, recent research indicates that this is not the case – that, in fact, aimless social promotion could actually be hurting your business. Instead, it is important to ensure that you and your employees understand the platforms that you are using for promotion.
According to the Harvard Business Review, the rush to join the social media crowds has caused some small businesses to alienate customers, discourage employees and actually hurt sales and productivity. Instead, the source reports, it is crucial that managers and business owners take the time and invest the resources necessary to train their employees to use social media effectively.
Although this advice may seem obvious, it is surprising how few companies employ it. According to Brian Fetherstonhaugh, CEO of OgilvyOne Worldwide, less than ten percent of salespeople responding to a recent survey report any training whatsoever.
Here are some tips for avoiding this scenario and giving your employees the skills they need to master social media promotion.
Pick your poison
Before diving into the social media pool head first, it is important to start on a smaller scale. Instead of taking the scattershot approach, pick two or three platforms to explore. This will give you the opportunity to develop a loyal following on these sites and to develop a more specified strategy.
Communicate
Before you launch any social media campaign, you should decide exactly what you hope to accomplish from it. At that point, it is essential that you communicate this goal clearly to your employees. Without setting clear objectives and charting a course, it is impossible for your employees to know where to begin.
Hire a consultant
If you are serious about using social media to strengthen your business and increase sales, it may be worth the investment to hire a consultant. As more people have become versed in understanding social media marketing, it has become easier than ever to find a knowledgeable consultant to bring in to advise your staff. Even a few sessions with such a professional can have an enormous impact on your campaign's success.
How have you used training to improve your social media promotion success? Share some of your stories below!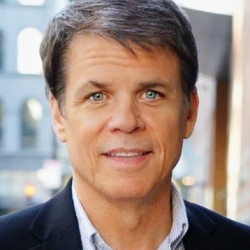 Latest posts by Martin Jones
(see all)