When it comes to developing an innovative marketing campaign, many more professionals are turning to social media. Services like Facebook and Twitter offer unique opportunities for lead generation marketing through online branding. In fact, when you take the time to design and develop a social profile that is consistent with the rest of your promotional programs, you effectively build a supplementary resource that engages with prospective buyers and reaffirms their allegiance to your products and services.
The main concern with advertising through social media is that the practice still remains somewhat of a mystery to industry experts. What works for one brand may not work for its competitor, which can often make integrating it into the marketing budget difficult. However, a recent study from McKinsey Global Institute found that social media technologies, which have been proven to create value by improving productivity across the value chain, could contribute $900 billion to $1.3 trillion in annual value across the industry sectors of consumer packaged goods, consumer financial services, professional services and advanced manufacturing.
Therefore, creative professionals tasked with developing a synergetic Facebook profile should take into account how branding a social presence requires more than a featured logo or cover photo. In fact, success will only be seen if each post, comment, uploaded photograph and message reaffirms the personality and mission of the brand. While many industry experts delve deeper into the psychological aspects of marketing through social media, professionals may want to stick to the basics and genuinely engage with followers through social networking sites. This type of transparency and honesty may be enough to build a lucrative following and increase conversion rates exponentially.
Are there any tips you can offer to help professionals find greater success through their social media marketing efforts?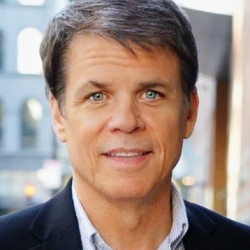 Latest posts by Martin Jones
(see all)