If you're like me, employed in the business-to-consumer market, you understand how difficult it can be to pierce the veil of cluttered noise and speak to your buyers directly. I've spent countless hours working to create compelling direct marketing solutions that feature authoritative calls to action and appealing incentives, but they don't always resonate with my intended target audience. This has caused me to look at the steps I take when marketing my business and wonder whether there may be more cost-effective practices that I've overlooked in the past.
Recently, I looked at my business and evaluated where we already excel. While we have an in-house graphic design department, we rarely use its expertise for internal purposes. However, with content marketing becoming an increasingly important aspect of branding, lead generation and conversion, we began to look at these creative professionals differently. Of course, we didn't want to redistribute too many resources and take away from the output we already accomplish on a monthly basis, but a certain shift was necessary. We found, and you may also discover, that our creative team could begin designing infographics that complement content marketing strategies.
Many people believe that in order to use search engine optimization (SEO) for professional purposes, they need to publish regular written content. While maintaining a blog is important, the posts don't always need to be the same type of content. In fact, there is additional value in diversifying your portfolio and including varying types of media like infographics.
In marketing, I found that the resources I needed to make a bigger impact in my industry were already available to me in the form of current employees. The reallocation of resources was minimal, but the efforts of my creative team helped me bring new life to my content marketing campaigns, and the infographics that were created only supported the written articles I had been publishing all along.
If you're struggling to reach your customers, look at your workforce and try to understand if internal talents can help improve your outreach solutions.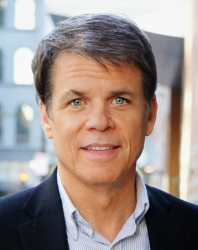 Latest posts by Martin Jones
(see all)