If you're looking for marketing strategies for small business solutions, and have yet to consider the advantages of search engine marketing (SEM), you are missing a big opportunity to grow your business. The web has grown into an ecommerce-driven environment, where consumers and business professionals benefit from one another directly.
However, when developing SEM campaigns, especially for pay-per-click, many professionals fail to realize the benefits of secondary keyword phrases. While primary phrases garner big percentages of impressions and clicks, Search Engine Watch contributor Thi Thumasathit says secondary phrases can yield up to 15 percent of impressions, and not to forget about their benefits. Additionally, Thumasathit says phrases with three keywords had similar click-through-rates (CTRs) as primary phrases, and those with four keywords had slightly higher CTRs.
In order to benefit from the full power of SEM and SEO, you will need to align your two practices through analysis and implementation of specific keywords. Your strategy should include a variety of primary and secondary choices, so you take advantage of the benefits of both designs. Of course, you will put a significant focus on the usage of your primary choices, as they're proven to drive traffic, but don't forget the recently discovered value in including alternative phrasings.
When you dedicate time to developing both an SEM and SEO strategy, you may find that one campaign works best when associated with the other. That means, while organic search through content marketing is a great way to initiate conversation, paid advertising and SEM is necessary for converting those leads to actual sales. If you want to remain competitive, make sure your prospective audience can find you online.
How have you aligned your SEM and SEO campaigns in the past? Did you see success through your strategy?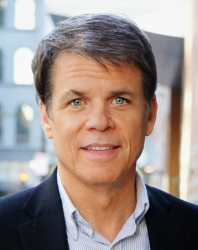 Latest posts by Martin Jones
(see all)