Marketing strategies for small business operations continue to evolve as professionals learn more on how to promote their products and services through the web. While traditional marketing channels like television, print and radio still hold a significant importance in the marketplace, more organizations are turning their attention toward online advertising. In fact, according to the Internet Advertising Bureau's (IAB) Internet Advertising Report, there was an impressive 22 percent year-over-year growth for digital marketing. This uptick demonstrates the growing usage of tactics like search engine optimization, social media marketing and mobile advertising.
The report found investments increased across the digital board. Mobile marketing investments, the fastest growing of all categories, increased 149 percent in 2011 compared to 2010. Additionally, investments in digital video grew 29 percent, search increased 27 percent and display retargeting rose 15 percent.
The fact is businesses are discovering the advantages of promoting their brands on the web, but organizations still struggle to develop their concepts even further. According to a recent study by the Chief Marketing Officer (CMO) Council, only 9 percent of global marketers say their digital marketing model is highly evolved with a proven path for evolution and growth. Another 36 percent of professionals said they embrace online marketing at random and that their efforts aren't typically integrated well or unified.
To conceptualize a lucrative online marketing strategy, one that generates and converts leads, professionals need to understand why the web is beneficial today. Primarily, the internet makes information available to consumers, so optimizing web content and then driving leads to make purchases is all a byproduct of well-written and strategically placed data. Whether marketers use paid search ads to make information available or optimize their blogs with unique keywords, it's important that each practice aligns with the next – the keywords should be the same, and analytics should compile data of each practice. That way, when it comes time to evaluate profits and gains in share of voice, the results will be easy to digest, and the appropriate improvements can be made accordingly.
It's also important for professionals to remember that online marketing isn't a practice that shows immediate results – it's a long-term process, and requires constant attention. The resources used to accomplish this year's goals most effectively may help increase performance, but if the techniques are mismanaged, they waste resources and time.
Align your digital marketing efforts to generate long-lasting financial returns.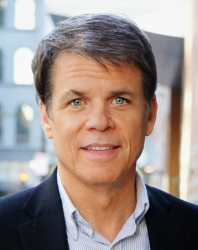 Latest posts by Martin Jones
(see all)