Branding your business as a quality employer sometimes takes a backseat to driving profit margins and generating consistent revenue streams. However, a quality employer brand has a lot more in common with success than many professionals may believe, and treating each associate as an integral aspect of the business can certainly have its own benefits.
Unfortunately, CEOs of small-to medium-sized organizations are often solely measured by their ability to increase earnings on an annual basis. Of course, without a profit the company wouldn't exist, but without a happy and driven workforce, surpassing benchmarks would be next to impossible.
To create a unique and memorable customer experience, you need to understand what differentiates your service from your competition. Discovering these factors can help you frame your marketing campaigns around these qualities, and those same benefits can even go as far as attracting top talent in the field. It's foolish to believe that employer branding comes second to everything else when desired numbers, innovative solutions, superior client relationships and recognizable advertisements are all creations of those people who conduct work together within the confines of your office.
If you want to garner a reputation as a company that treats its employees well and offers significant opportunities to grow, you need to implement an employee performance system that rewards those professionals who go above and beyond the call of duty. When you create unique objectives and goals for each associate, he or she is encouraged to work toward a specific benchmark, and when it is achieved, both the employee and the business benefit exponentially.
To reach the level of success you desire, you need to realize your most valuable assets and resources are those people who show up to work every day and produce action plans for your business.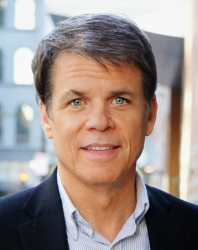 Latest posts by Martin Jones
(see all)