No matter how you look at lead generation marketing, you need to consider using the web for future campaigns and programs. The internet wields enormous power, proving it can educate consumers and encourage them to make purchases effectively. Therefore, you need to design search engine marketing campaigns that are geared toward your intended audience, using carefully chosen keywords and compelling calls to action.
It's critical to realize that your online marketing campaigns are developed based on your perception of user intent. Each program is designed around expected outcome – customers in the past reacted to a certain call to action, so you assume that phrase will work again in the future. Unfortunately, since your marketing efforts are based on educated guesses, there is room for error, so you need to be testing your concepts constantly.
In some instances, you might want to use similar approaches to evaluating your keyword choice for search engine marketing ads and your calls to action. Language translates into different results based on the promotional channel, so testing a few options concurrently may help you discover where your biggest opportunity for profit lies.
Search Engine Watch contributor Ted Rooke says that marketers should think about a website's content architecture when thinking about how to organize keywords. In his recent post on the news outlet, he suggests refining keyword categorizations into three parts – research, consideration and purchase. From there, developing a variety of landing pages, blog content and even paid advertisements is easy. This methodology can also determine which phrases would fit best in organic content marketing compared to which words would complement your paid advertisements in calls to action.
When developing future marketing campaigns, whether for organic search or pay-per-click, make sure you spend an appropriate amount of time evaluating and testing keyword selections.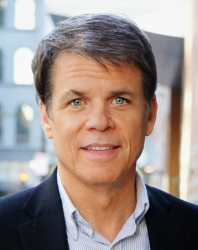 Latest posts by Martin Jones
(see all)