Email marketing lists have emerged as one of the most powerful weapons that small business owners have when pursuing lead generation marketing endeavors. Gathering email addresses to send pieces of marketing information to leads has become an incredibly valuable asset, largely akin to gaining a new set of leads for free. At the same time, social media networks have been growing at a rapid pace over the past several years, with the number of users on each of these networks similarly expanding. The social media channel can be an effective tool in building the email marketing lists for your small business. Here are some tips on how to leverage social media networks with email marketing lists.
Linking your Twitter and Facebook bio to an opt-in page
Twitter and Facebook profiles have become the new business cards for the 21st century, with practically any self-respecting business owner having their own page. One of the basic tenets of linking your social media profile pages to your business is in prominently linking your company's website from your own page. Instead of just offering a standard website that provides information and services that your company offers, Social Media Examiner recommends linking to a page with a direct call to action, such as a landing page. This will likely result in much higher conversion rates than a general homepage would. Linking to an opt-in page works well for several reasons. The first is that the method provides tremendous authority over your own domain, particularly if it carries your name or your company's name as well. Additionally, linking to such a page gives other people an easy link with which to share so that they can refer to others. This works especially well in the
re-tweeting and recirculating universe of Twitter.
Enlist email marketing services
Dream Grow notes that using social media to landing pages increases traffic and broadens your email outreach. One way to help build these lists is by enlisting an email marketing service, which can separate the user base of email marketers from other distribution lists. The primary benefit of doing so – other than outsourcing a job responsibility that a small business owner might not be interested in doing – is the capability of pushing messages that convert well on social networks through email distribution channels, usually leading to higher engagement rates.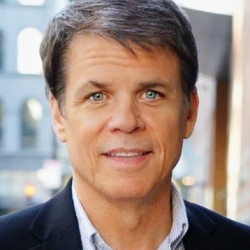 Latest posts by Martin Jones
(see all)