One relatively recent entrant in the already-crowded social media atmosphere is Google+. Backed by the considerable resources of the world's largest search engine – and one of it's biggest companies – Google+ already boasts an impressive 250 million users and is growing by the day. Additionally, the social media network's links to the Google search engine means that it plays a substantial role in search engine optimization (SEO) efforts of companies, making this one of the most important marketing strategies for small business. Here are some tips on how to improve your company's Google+ marketing efforts.
Take advantage of Google's crawl abilities in the search engine
Social Media Examiner suggests including as many keywords and relevant links on your "About" page as possible. Not only will potential audiences and other companies be able to find out about your business, but they will also be able to link directly to your company's website. Another important tip is to have as close a balance between marketing-savvy copy that is readable and creative, SEO-friendly copy. Additionally, the news source reports that by allowing bullets in the description, Google+ is a great avenue for users to create easy-to-read lists that don't confuse readers.
Do you hear the people sing
One of the most powerful aspects of Google+ – and social media networks in general – is that it serves as the voice of the people. Companies need to take advantage of this position to serve as the leading platform for content marketing, according to Dream Grow. Take advantage of the hangout and circles features of Google+ by speaking directly to consumers and engaging with them in a unique and positive way.
Connect with your whole audience
Another exciting feature of Google+ is the Google+ Hangouts feature. Social Media Examiner suggests that because the feature syncs beautifully with Google Calendar – already a popular tool among small business owners – users can easily send out event invites. Inviting users to attend webinars, work functions and parties is a great way to increase awareness and attendance to events that your company is hosting.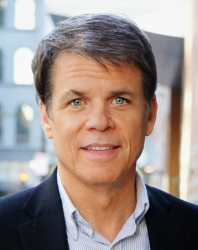 Latest posts by Martin Jones
(see all)