Social selling directly impacts sales.
According to research from Hubspot, when salespeople adopt social selling at an organization, the win rate, and deal size rises 5% and 35%, respectively.
In one B2B buyer survey conducted by Forbes/Researchscape, the study showed most senior executives are using social media for business purposes. In fact, the survey found that 83% of executives that choose a vendor on behalf of their company, use social media in their decision-making, and 92% of that segment said that social media influenced a purchasing decision within the previous year.
As is true with most things, the best results come from consistency. Below we are sharing eight tasks your sales reps must do every day to win at social selling.
8 Daily Tasks for Social Selling Success
1. Grow Your Personal Brand
Buyers purchase from people that they know, like, and trust. Building a strong personal brand establishes those three factors.
82% of B2B buyers in a survey from Demandbase reported that their decision was greatly impacted by the social content shared by the vendor they selected. Sharing content is a way for salespeople to highlight their personality and display their strengths. It also helps them to stay top of mind with their connections.
The content that they share can be owned content (that they write or your company provides) or it can be other people's content (OPC) sourced from credible publishers. Even when sharing OPC, a salesperson presents their expertise through the commentary included in their social media posts, building trust and providing value.
2. Join Relevant Social Conversations
Engaging on social media should extend from one's own posts to those shared by others. B2B decision makers are much more likely to engage with a salesperson who presents new insights about the industry, their business or a problem they are facing.
When looking for conversations to join, it's essential to consider how one can add value, thereby raising brand awareness. Here are four places to find discussions to contribute to and get noticed:
Social News Feed – Interact with connections and build relationships.
Social Media Groups (Facebook/LinkedIn) –  Groups are a great place to find colleagues and prospects that are not already connections.
Relevant hashtags – Search hashtags related to the product or industry to find others posting about related topics, and possibly even asking questions that the sales rep can answer.
Influencers – Engaging on posts from influencers allows the user to piggyback on the influencers' social media reach and get their name in front of more people.
3. Social Selling and Prospecting
The search section of LinkedIn is where many social selling experts say the platform shines. On the free version of LinkedIn, you can search an industry term or keyword and identify three prospects for each post – the publisher, individuals liking the post, and individuals commenting on the post.
Searching through first-degree connections' connections is another place to find potential customers. Instead of sending a cold InMail, the sales rep can ask their connections for warm introductions.
Search results can be overwhelming. It's critical to use the filters and narrow results by location and title per the buyer persona.
Looking at who has viewed the salesperson's profile and who is interacting with their posts is an additional way to conduct social prospecting.
Watch CoxBlue for an upcoming post on how to use LinkedIn's search functionality to connect with key decision-makers in an organization and bypass gatekeepers and others that could potentially block an opportunity.
4. Build a Network and Credibility
LinkedIn is the modern day Rolodex. It's a lot easier to pop a person's name or company name in the Search Bar than to flip through stacks of business cards.
But just like those stacks of collected business cards, it's crucial to grow a network on LinkedIn. For those who are brand new to social selling and LinkedIn, it's good to start by connecting with people that you know in real life. Urge your team to ask for recommendations to solidify their credibility.
After building up their profile some, salespeople ought to identify at least two new people to send connection requests to every day. The invitations should be personalized with things like how the salesperson found or met them, something they have in common, and something that the recipient would find valuable, like a relevant blog post.
5. Generate Leads
Generating leads is the heavy hitter in social selling. Sure, it's great to grow a network and receive engagement on posts, but lead generation can produce measurable ROI.
Sharing gated content or hosting a webinar allows you to collect leads' email addresses and start nurturing those relationships.
Social listening is another way to find hot leads because people often complain and ask questions on social media. These are incredible opportunities to jump in and find out how you can help. Helping may only be in the form of sharing insights, but it can be the start of a business relationship.
6. Nurture Warm Leads
Social media is the perfect setting to nurture warm leads – even those who did not come through social. Encourage sales reps to connect with their leads and engage with them regularly. The simple act of liking a prospect's post creates a positive impression, but if they can share a response, it will make even more of an impact.
Sending a message with content that will advance the buyer in the sales process is a simple way to nurture warm leads and keep your salesperson on the buyer's radar.
Keep in mind, social selling is about growing and nurturing relationships. And although "selling" is part of the title, "closing a sale", and attempting to close deals should be none outside of the social feed and platform.
7. Plan and Schedule Posts
Planning content ahead of time can prevent frustrations later. Consistency is a necessity when it comes to social media, and occasionally there are not enough hours in a day.
Salespeople must determine a posting schedule and stick to it. By devoting a set amount of time every week to curate content and write relevant copy they'll be prepared for interruptions. Share things that prospects will find valuable, for example, tips, tricks, best practices, behind-the-scenes, FAQs, or highlighting a client's glowing testimonial.
One of the best tools for this is Bufferapp.
8. Track Results
Even with access to all of the benchmarks and best practices available, it's a smart idea to analyze results. Collecting insights on each type of social selling effort reveals which are most effective. Successful social sellers review the data and answer questions like these:
Is there a particular style of post or piece of content that is performing better than others?
What time are posts getting the most interactions?
Are certain LinkedIn users more receptive?
Find out what's working, what's not, and adapt the approach accordingly.
Mobilize your Sales Team on Social Selling!
Support the members of your sales teams in their social selling efforts by sharing these eight suggestions.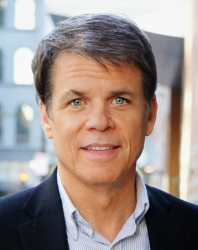 Latest posts by Martin Jones
(see all)