As computing grows ever-more crucial to every aspect of business, companies are devoting more room in their budgets to IT hardware, software, and services. That said, every company benefits from keeping costs as low as possible. Here are 7 tips to help you get great IT without breaking the bank.
Managed Services
If your business's IT needs are moderate, working with a managed services provider can be extremely cost-effective. A managed services provider can offer round-the-clock monitoring of your system's security, help desk support, new equipment set-up, backups, and the like for less than a full-time IT tech's salary.
As you consider which of your processes to delegate to a managed services provider, take the time to identify and eliminate inefficiencies in your workflow as well, suggests Megan Sullivan in "8 Ways to Reduce Operating Costs." "By tightening up your processes and procedures, you can reduce waste (both materials and time) and therefore, decrease costs." This can be a group effort, says Sullivan: "Empower your employees to look for inefficiencies and identify ways to save time and money."

BYOD
With a bring your own device (BYOD) model, you save money by simply utilizing employees' existing mobile devices and laptops rather than having to provide them. While this doesn't necessarily save on support costs, it does save you considerable funds up-front. Do make sure to create guidelines for personal versus business usage and security measures. Clarify who (your business or employees) will pay for wireless service.
Cloud Apps
Moving to cloud servers reduces your hardware costs, simplifies backups, and minimizes maintenance, writes TechRepublic's Jack Wallen in "10 Ways to Shrink Your IT Budget Without Killing Progress."
Many cloud applications provide a wide range of services, consolidating several types of tasks into one program. Shopify, for instance, combines inventory management, point-of-sale, and ecommerce into a single application, eliminating the need for separate programs for these varied tasks. Others are free or low cost; for example, cloud-based team communication and collaboration tools Google Docs and Slack are free.
Vendor Lock-In
Many vendors offer significant discounts when you bundle multiple services, such as internet plus phone or internet plus security suite. Obtaining several services from a single vendor thus cuts costs and hassle. These providers may also reward you for signing a long-term contract.
Solid Cybersecurity
Shoring up your cybersecurity does require some investment in the beginning, whether you install a suite of security programs yourself or bring in a managed services provider to set you up.
But in the end, strong cybersecurity can save you big bucks. It will help protect your business from everything from unauthorized users accessing your WiFi to the massive potential damages of a data breach (and the associated legal costs). It will also back up your information to protect you from devastating data loss.
A robust cybersecurity system will constantly, automatically inoculate your system from malware and viruses. Not only will your network and data be protected, it will happen in the background, minimizing the need for a technician.
Cut Unused Equipment and Services
Getting rid of unused items or service subscriptions may seem like an obvious move—but it's something that can easily sit on the back burner, costing you money, for years. Do an audit of your equipment, software, and services to determine what you're really using and what you're not.
Are there services or program licenses you don't use or don't truly need? Look carefully for services or licenses with recurring automatic billing that may have slipped through the cracks. Cancel them and do without, or switch to a lower-cost cloud equivalent. Sullivan recommends a 90-day rule of thumb: if you haven't used a service for 90 days, cancel it. For services you do use regularly, consider switching to a less-expensive alternative.
Have unused or out-of-date equipment taking up storage space? Make sure all information is wiped from it, then either sell or donate it and take a tax write-off.
Go Green
Going green can save you green. "There are tax credits for going green. However, going green isn't just about the taxes. You can save money by making use of greener technology," says Wallen. While, as Wallen says, these savings will be seen primarily in other, non-IT areas of your business (like your electricity bill), switching to greener computing equipment can potentially make a big difference to your business's bottom line.
What You Can Do Right Now
Looking to reduce your IT costs? Here's how you can get started today.
Begin an IT audit. What programs, hardware, and services do you truly use and need for the future? Which can you scrap? Are there inefficient workflows you can streamline or eliminate? Which tasks could you move to a managed services provider?
Do some research on cloud-based applications appropriate for your business. These might include inventory/POS, collaboration tools, or data storage. Many applications offer a free trial, so if one seems like a good fit, take it for a test drive before you commit. Others are entirely free.
Look into local organizations where you can sell, donate, or recycle your old electronics equipment.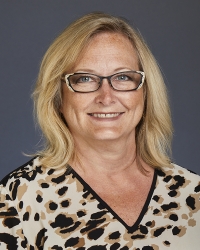 Latest posts by Lisa Majdi
(see all)