Fiber Internet is fast and reliable. Even better, it eliminates the disparity between upload and download speeds. Expanding fiber across Las Vegas can impact people of all ages by improving resource quality, access, and quantity. Indeed, a 2022 HR&A Advisors assessment on Clark County infrastructure capacities said, "Expanding fiber is critical to the County's economic future," as reported in the Nevada Current.
Local business owners, community leaders, and residents appreciate everything Las Vegas has to offer. They want to step up and lead the nation with top-performing schools, family-friendly streets, and tech-friendly hubs. Accessible, high-speed internet can revolutionize commercial and communal aspects. A connected region provides opportunities. These possibilities can mean better outcomes for workers, students, and families. Learn how fiber internet can transform Las Vegas and make a real difference in the lives of everyone you love.
"
Community leaders and influencers recently gathered at HyperX Arena at Luxor Hotel and Casino on the Las Vegas Strip to celebrate the expansion of Cox Fiber to more customers across the company's Southern Nevada service area."
1. Future-Proofing Las Vegas With Fiber Internet Technology
Fiber internet technology is the most advanced solution available, offering multi-gig speeds. It supports symmetrical upload and download speeds, so you can video conference with co-workers or far-away friends without blurriness or the screen freezing up. Fiber optic cables achieve this feat by using tiny strands of glass.
The cabling is reliable, meaning less downtime from power outages or signal interferences. It doesn't rely on radio waves, so there isn't any interference from trees or buildings.
Moreover, fiber internet supports modern multi-person households, which increasingly test network upload limits and consume more data each month. Between the end of 2019 and 2020, the average monthly upload usage grew by 63%. And "the average household downloaded over 533 GB of data per month in the second quarter of 2023, up 9% from the average in the second quarter of 2022,"   according to OpenVault data cited by the Benton Institute. Plus, the international research firm, Parks Associates, found that US households "own an average of 16 connected devices."
Originally the bipartisan Infrastructure Investment and Jobs Act's Broadband Equity, Access, and Deployment (BEAD) Program gave Nevada $100 million. But, US Senator Jacky Rosen asked the Federal Communications Commission (FCC) to update its National Broadband Map based on current high-speed internet coverage across the state. As a result, Nevada will receive  $416 million to expand access to high-speed internet. Senator Rosen said, "Internet connectivity is essential for Nevadans' daily lives, and I've made it one of my top priorities to ensure every household in our state has access to high-speed internet."
2. Boosting Business Operations
The Internet plays a prominent role in nearly every Las Vegas business, from processing payments electronically to connecting with customers online. Fiber's high uptime keeps business operations running smoothly. Clients can almost always reach their favorite shop on internet-based phone lines and paying with a credit card is never an issue. For business owners, keeping customer satisfaction and employee productivity high are top priorities.
Fiber internet's reliability keeps local companies online through storms, floods, and temperature changes. Its simultaneous upload and download speeds and stable uptime enhance efficiency, ensuring teams can access cloud computing applications and customer data.
3. Attracting Tech Companies and Startups
Fiber internet has low latency (less lag time when transferring data). It enables startups and tech companies to multi-task in online environments without wasting a single second waiting for a page to load.
Crowdfund Capital Advisors (CCA) recently ranked Las Vegas as the best city in the country for startups. According to EIN Presswire, Sherwood Neiss, Principal at CCA, said, "Las Vegas has become one of the fastest growing tech hubs in the country." However, ratings like these are competitive, and connectivity is critical to tech-driven entrepreneurship.
StartUpBlink's Global Startup Ecosystem Index rates Las Vegas 80th out of 100 cities worldwide. Earning a spot on this prestigious list is an honor. But, expanding fiber coverage can help Las Vegas compete with regions known for Healthtech and Foodtech.
For example, fiber coverage differs among cities on the Global Startup Index:
San Francisco: Over 53%
New York: Almost 90%
Boston: Almost 70%
Las Vegas: Over 30%
By investing in fiber internet, Las Vegas can rise in the ranks as a hub for tech businesses. The benefits from growth in this sector extend to the community and economy, increasing opportunities for the local workforce and tax base.
4. Enhanced Entertainment and Hospitality Services
The Las Vegas Convention and Visitors Authority reported that visitor spending hit an all-time high in 2022, reflecting Las Vegas's reputation as the "Entertainment Capital of The World." Although 3.7 million fewer people visited in 2022 compared to 2019, they spent more money.
Guest spending on shopping, dining, rooms, and amenities ripples through the local economy. It indirectly impacts vendors and supplies while injecting funds into hospitality wages. Indeed, LVCVA said the total economic impact was $79.3 billion.
Each hospitality and entertainment service depends on high-speed internet. It's the foundation that supports basic functions for operations (point-of-sale, customer relationship management, reservation, and ticketing software). Additionally, low-latency and reliable internet allow venues to meet guest expectations — fast Wi-Fi, indoor and outdoor connectivity, in-room entertainment — and also introduce emerging technologies like virtual and augmented reality experiences.
5. Remote Work Opportunities
For some workers, accessible internet could mean more opportunities for virtual employment. In other cases, increased connectivity turns Las Vegas into a work-from-home destination, with people scoping out residential areas to grab a coffee or lunch before video conferencing with co-workers.
Extending fiber internet access also benefits local businesses and tech startups. It gives them access to a wider talent pool, allowing leaders to select the best and brightest worldwide. Seamless internet services with little-to-no downtime means companies can stay connected regardless of where their staff resides.
6. Community Connectivity and Digital Inclusion
Internet gaps impact all types of communities, rural and urban. While digital adoption rates remain lower in rural areas, the majority of "digitally disconnected households live in urban" neighborhoods. Still, the characteristics of a healthy city include access to essential infrastructure, like high-speed internet.
Ensuring equal access and connecting communities provides many societal advantages. And Benton Institute said, "Fiber optics represent the most scalable long-term broadband infrastructure option." Private and public partnerships are ideal for bridging digital gaps and sharing financial burdens. Affordable connectivity programs, managed service and infrastructure support, and more can help communities bring fiber to more people as a long-term solution.
7. Improving Local Education Systems
Educational methods evolve, and institutions aim to enhance student resources, scores, and knowledge levels. Ideally, classroom tactics and technologies equip students with digital awareness and skills . What we're seeing is communities nationwide looking for ways to address barriers to equitable education.
Modern technologies identify at-risk students, turn boring equations into interactive activities, and even help teachers who desperately need an assistant (or two) in a crowded classroom. These tech tools don't eliminate a hands-on approach. Instead, they engage learners while the teacher assists a smaller group, giving each individual personalized instruction.
Of course, financing technological upgrades is always a concern. Installing fiber can provide funds to help with educational upgrades. In 2000, one of the first internet service providers in the state to offer fiber developed an all-fiber network in Roseburg, Oregon. It's estimated to "have saved the county more than $573 million, and fiber has driven more than $25 million in annual revenue to the education system," according to Broadband Communities Magazine.
8. Healthcare Advancements
Aside from the uptick in demand for telemedicine, stable fiber internet powers smart hospital systems. Already medical facilities rely on robust internet connectivity to transmit large records, like MRIs, images, and CT scans. Fiber is one more way to give institutions connectivity for the long term.
City-wide fiber investments let hospital systems plan capital expenditures that benefit constituents and attract medical tourists. It can be the foundation for secure Internet of Things (IoT) and patient monitoring systems, improving hospital safety. With fiber running through the city, all Las Vegas citizens can take advantage of remote patient monitoring devices and telehealth programs.
9. Infrastructure and City Management
Fiber internet ensures availability for critical private networks and core security features for citizens, like emergency phones along hiking trails. Other smart city initiatives, such as sensor-enabled streetlights and smart meters can improve safety and support energy management objectives.
Funding for these projects stems from fiber internet construction dollars. Santa Monica, California, launched its Telecommunications Master Plan in 1998, which included a citywide fiber network. Broadband Communities Magazine wrote that the community achieved operational savings of $400,000 within the first year of connecting to CityNet (2002) and averaged $700,000 annually in ongoing savings by 2017.
10. Economic Growth and Job Creation
An academic study by Dr. Bento Lobo in the College of Business at the University of Tennessee-Chattanooga estimated that 9,516 jobs were saved or created during the 10 years after building a Hamilton County town's fiber optic network. Additionally, Westfield, Massachusetts, saw more than $88 million yearly in job-related benefits from installing fiber internet.
Communities realize direct and indirect benefits from establishing and maintaining fiber internet infrastructure. Furthermore, your investment is a resource that attracts more people and businesses to your region, encouraging them to invest in other areas, such as healthcare or education.
Forge a Path Forward With Fiber
Investing in the most scalable and stable long-term solution can help improve local institutions and change futures. Contact Cox Business to learn more about fiber opportunities for your business, school, hospital, and community.
Learn more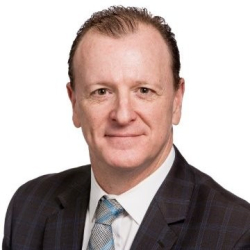 Latest posts by Steve Westerman
(see all)