Video content has emerged as an important component to lead generation marketing. Without a diverse array of content supporting a company's brand and image, consumers may grow dismissive of newly published information, especially if it continues to resemble meaningless blocks of text. Therefore, as a business owner, it's important to build a unique portfolio of content that drives engagement and retains consumer attention.
In comScore's Video Metrix report, 181 million U.S. internet users watched more than 39 billion online content videos in September 2012, and 9.4 billion video ads. This volume of video content reached 85 percent of the U.S. internet audience, who watched videos with an average duration of 6.4 minutes.
Here are two tips to consider when planning a video marketing strategy.
1. Simplify your message – A brand message doesn't need to be technical to confuse an audience. If a company has a lot to say, but doesn't always know the best way to communicate these thoughts, written text can be a sure way to push prospective customers away. However, video can help put a business' thoughts to work, as it's more likely to successfully deliver a brand message across video when it has the opportunity to use conversational language, rather than trying to string words together on paper.
2. Tell your story – Video gives professionals the ability to publish their brand's story in an engaging and interactive way. A video that chronologically guides viewers through the history of a brand can be an effective way to build loyalty, convey transparency and give the corporation a bit of personality. It can be difficult to humanize a business, but video makes it a lot easier.
With video reaching more people each month, business owners should embrace the channel and use it to simplify promotional campaigns when possible.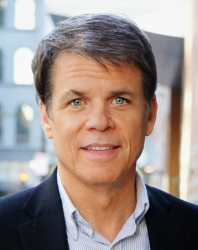 Latest posts by Martin Jones
(see all)