Your business is growing. To keep up with your growing needs, you've added the latest computers, updated your software and mobile phones, and engaged in a digital transformation plan. But ask yourself: When was the last time you updated your business phone system?
You wouldn't dream of using an eight or 10-year-old computer or mobile device, but what about the age of your phone system? Keeping your old, outdated phone system can adversely affect your business in various ways and put your business at risk.
Here's how:
1. Your Phone System is Not Flexible Enough to Can Grow With Your Business
According to Moore's Law, computer processing power will double every two years. Telecommunications technology is also changing fast, and if your old phone system is not up to date, your business could be losing customers and, even worse, losing money.
 "The enterprise that does not innovate ages and declines. And in a period of rapid change such as the present – the decline will be fast." – Peter Drucker 
Your old phone system should provide you with the flexible solutions you need for increased sales and growth as your business changes and scales. If not, odds are, you're losing customers to your competitors.
2. Your Phone System Can't Keep Up with Increasing Call Center Volume
The customer service call center can be the heart of a successful service business. When people call your company, they want to talk to a 'real person, not an automated system. Even with chatbots, instant messaging, and email, people still prefer that personal touch.
 Microsoft's State of Global Customer Service Report. says " the most frustrating aspect of a customer service experience is, over a third of U.S. respondents (34%) chose "Automated Telephone System inability to reach a live person for customer support."
What if you need to add more phone lines or additional handsets to handle heavy call volume when call center usage spikes? Can your current phone system expand to meet the needs of hectic peak times?
3. The Cost of Lost Business
Busy signals and long wait times on a phone queue during product launches, promotional sales, and other busy times are frustrating to your customers. None of your marketing or advertising efforts will matter if customers can get through when all of your lines are tied up.
4. You Can't Get Support or Maintenance For The Old Phone System
Even though you're not using an obsolete rotary dial phone, your current system could be discontinued or unsupported by the manufacturers. What happens when there is a problem, or your system needs maintenance? Can you get service and support? If you need additional handsets or other equipment, can they provide you with new phones, parts, and services compatible with your current system?
Not being able to get support or maintenance may be the tip of the iceberg. Many older phone systems can't support the new features and functionality you need to scale your business.
5. Your Phone System is Doesn't Work Well with Mobile
How well does your phone system integrate with your organization's mobile phones, email, text messaging, and other forms of mobile or remote communication? Today, more and more employees work from home or remotely, or in a hybrid environment. This vital part of your business lives and dies by its mobile devices.
You need the ability to seamlessly transfer calls from the office to your remote team's mobile phones to be effective.
6. Your Old Phone System Doesn't Have the Features and Functionality to Grow Your Business
Modern telecommunications systems should have more than the ability to make and receive phone calls. You should be able to communicate across multiple platforms with customers, clients, and employees worldwide. You need a unified communications system that can handle:
Instant messaging
SMS
Voicemail
Conference calls
Video meeting, and presentations
Call forwarding
File Sharing
Live Chat
Customer relationship management (CRM) database
Without the features of a unified communications system, your business will lag behind your competitors.
7. Lack of Valuable Customer Data Could Cause You to Lose Sales
A phone system with the technology to connect a CRM like SalesForce, Tessitura, ZoHo, or ZenDesk allows you to improve customer support by keeping track of contact details, call and sales history, and other important information.
Accessing the contact information of customers, leads, and prospects in your CRM while talking to them is a powerful asset to the members of your sales and customer service teams. If your outdated phone system doesn't integrate with your customer relations management (CRM) software, you are missing out on valuable customer data. They rely upon up-to-date customer data analysis and information to take leads to the next step in your sales funnel.
8. Reduced Productivity of Your Sales Team = Reduced Profits
The success of your business and your profits are directly affected by the productivity and effectiveness of your sales and customer service teams. Every incoming customer call and every outgoing sales call or customer service call could lead to business profits. Every time they miss a call, that is a missed opportunity to talk to a client, provide customer support, or schedule a meeting with a prospective new client and your business is losing money.
9.  Your Outdated Phone System Puts You at a Competitive Disadvantage
Failing to future-proof your phone system with much-needed updates puts you on an unlevel playing field. New telecommunications technologies provide smaller and more agile companies with the tools to compete with you.
10. Rising Voice and Data Costs
Last but certainly not least, your monthly costs are steadily rising. You might think updating your phone system is out of your budget. Still, phone, long-distance, international calling, wireless internet costs combined with equipment and maintenance will continue to rise and eat away at your profits.
What You Can Do
If you are facing any of these issues with your business phone system, the time is probably right for you to consider a VoIP cloud-based phone system.
Discover how to increase your business' productivity with enterprise-grade tools that strengthen and enhance your existing phone system. Visit us online at CoxBusiness.com.

Learn More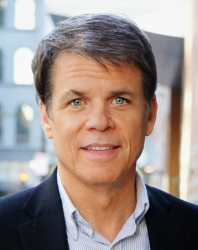 Latest posts by Martin Jones
(see all)