Moving applications, databases, and IT processes to the cloud is a big step. It requires buy-in from all leaders and coordination between departments. Unfortunately, a poorly planned cloud migration can result in downtime affecting customers and employees. In comparison, a seamless transfer allows business-critical tasks to continue as usual so companies can quickly recoup costs.
Leaders ensure timely outcomes by taking a proactive approach, one that prioritizes communication throughout the process. It starts with an initial conversation and continues through regular updates at the executive and department levels. To get the most out of your cloud migration, ask your CIO the following questions before proceeding.
Discover how Cox Business Cloud Solutions can simplify your move to the cloud. Visit us online at CoxBusiness.com.

Learn More
1. How Does Cloud Migration Support Our Business Goals?
The reasons for moving to the cloud vary by organization and stage. Understanding the purpose and benefits helps executives stay focused and convey progress reports to teams. Leaders should connect migration efforts to specific company and team goals. Start by examining what your business wants from a cloud environment. Then decide how those outcomes fit your overarching goals. Organizations that move to the cloud often realize:
Cost savings
An increase in productivity
Customer satisfaction improvements
Faster application load times
Growth in remote workforce opportunities
2. What Does the Timeline Look Like?
Timeframes differ for cloud transitions. Simple processes, such as moving a single server without integrated services, can happen fairly quickly. In contrast, complex systems may take months. Pre-cloud assessments, planning, and preparation add extra time. Additionally, timelines should address necessary tests and employee training.
Your CIO can outline a clear timeline and explain distinct benchmarks for each stage. The combination helps department leaders understand accomplishments at each phase and keep their eyes on the results.
3. How Will Migration Affect Business, Staff, and Customers?
Assessing risks and understanding potential complications is vital when undertaking any project. CIOs use a process of application discovery, risk assessments, and dependency mapping to assist with decision-making. In doing so, they can pinpoint barriers to implementation. Leaders can use this information to take proactive and preventative actions to alleviate problems. Your CIO can explain:
How your legacy applications and systems will integrate with new technologies
Which applications and processes are mission-critical
Expectations for downtime and worst-case scenarios
Any learning curves that may slow your IT staff
The known and possible impact on customer experience and service
4. Is Our Disaster Recovery Strategy Finalized?
No corporation should move data or processes to the cloud without a comprehensive disaster plan in place. Possible disasters may include a cybersecurity incident or cloud provider downtime. Your CIO can provide details about your service level agreements (SLAs), including recovery point and time objectives. Disaster recovery tactics should include:
An automated backup strategy
Backup testing and validation plans
Details of everyone's roles and actions
5. What Security and Compliance Measures Are Required?
As the cyberattack surface increases, so does your security risk. According to Deloitte, five out of six security professionals believe that the new threat levels seen in 2020 are permanent. Although a cloud service provider may provide robust security measures, many incidents stem from users, not the cloud itself.
Internal processes and continuous training are proactive approaches. Plus, CIOs should be able to connect specific security measures to how they'll protect sensitive data. They can also provide data showing your cloud service provider's compliance controls and audit results. This information details how managed providers handle access levels and administrative functions. Specifically, your security strategies should list details about:
Access management
Encryption
Data masking
Anonymization and de-identification
Log monitoring
6. Does Our IT Staff Need Upskilling or Reskilling?
Gartner reports, "Through 2022, insufficient cloud infrastructure as a service (IaaS) skills will delay half of enterprise IT organizations' migration to the cloud by two years or more." One way companies can address this is by partnering with managed service providers. However, current employees may need help adopting a cloud-first mindset. And IT teams benefit from additional support and training to overcome maturity gaps.
Your CIO can identify key areas for training and recommend hiring priorities, such as a need for data scientists. Any upskilling or reskilling objectives should fit within a specified timeframe. Furthermore, your CIO can assist with comparing the potential costs of hiring versus using managed IT services.
7. What Data Will Reside in the Cloud?
Your risk mitigation strategy should outline sensitive information that poses a risk if leaked. From there, your CIO should explain what sensitive data will move to the cloud and how it's identified in structured and unstructured databases. They may use a data classification framework to categorize data into public, restricted, and confidential categories. Core information includes:
Financial data
Trade secrets
Health information
Government data
Intellectual property
Personal information
Educational data
8. What Are the Initial and Long-Term Costs?
Deloitte finds, "68% of the CIOs ranked "migrating to the public cloud and/or expanding private cloud" as the top IT spending driver in 2020, up 20 points from a similar survey only six months earlier." While moving to the cloud is a cost-efficient measure, it's not without a price. Both cost planning and cost governance systems can help companies reduce expenses and rein in budgets. Cost-benefit analysis provides details used to improve business value and optimize infrastructure.
CIOs can describe what your actual usage will be, the costs associated with usage, and how much you'll pay to add applications or processes. They can define the costs associated with potential downtime or lost productivity during and after implementation. Plus, remember to look at the price tag for equipping and training your IT teams to ensure successful cloud management.
9. Which Providers Have a Track Record of Seamless Integration and Support?
Cloud migration provides many benefits to your enterprise. But many companies run into obstacles that drastically slow down or even stop the transition. Although making a move to the cloud is a big deal, planning and preparation can make the process easier. Selecting the right cloud service provider gives you access to additional support and resources from skilled teams familiar with your industry. Does your selection have a track record of seamless integration and support?
Discover how Cox Business Cloud Solutions can simplify your move to the cloud. Visit us online at CoxBusiness.com.

Learn More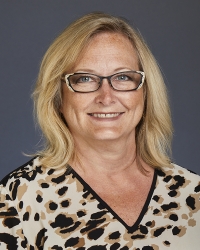 Latest posts by Lisa Majdi
(see all)