Content marketing is an ideal way to build immediate rapport with internet users. Business owners who follow search engine optimization tips create well-trafficked educational hubs for internet users. The information posted to the platform can retain the attention of prospective customers for longer periods of time.
In 2012, video content has emerged as one of the leading content formats embraced by marketers. According to eMarketer, online video ad spending will jump 40 percent this year to reach $3.1 billion. The projected uptick comes after a 52 percent rise in 2011, and eMarketer says it believes 169 million people, or 71 percent of U.S. internet users, will watch online videos each month by the end of 2012.
Many marketers already use video hosting services like YouTube in their lead generation marketing efforts, but more professionals will embrace the platform in the future, especially with new algorithm changes altering how the service categorizes popular videos.
Recently, YouTube adjusted the ranking of its videos in search to reward videos that keep viewers watching. Instead of ranking "view count," YouTube rewards "watch time." The latest update supports YouTube's focus on its video discovery feature and follows past changes made to the site's Suggested Videos feature and Analytics option.
"YouTube viewers watch a lot of video – over 4 billion hours a month at last count," YouTube's Head of Creator Marketing Communications Eric Meyerson stated, as reported by Search Engine Watch. "But the average household also watches several hours of video per day on their TVs. So for YouTube to become the most important media in more people's lives, we've got a lot of growing to do."
Meyerson goes on to say that the changes made to YouTube over the past few months are meant to encourage more watching, interacting and sharing within the online community. Business owners who want to take advantage of YouTube's ability to keep online users watching video content must develop their own visual content that drives interaction, sharing and, eventually, conversion.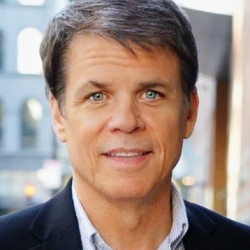 Latest posts by Martin Jones
(see all)