Facebook is a complex tool for many marketers. While the social network can bolster lead generation marketing techniques if used wisely, the service continues to receive flack from industry experts who claim the platform isn't all it's made out to be.
The bulk of this negative press comes from Facebook's inability to turn around its market value since its IPO in May. To date, the social network has lost $50 billion U.S., and Facebook has had to mitigate concerns over rampant click fraud and investor concerns about the success of mobile ads.
In addition, TBG Digital reports the average cost per click (CPC) for Facebook ads in Canada and the United States fell back to 2010 levels. In the fourth quarter of 2012, the average CPC dropped 40 percent in the U.S. and 27 percent in Canada.
Facebook may have found its niche
However, Spruce Media says it's not all bad news for the social media giant. While CPC has fallen, click-through-rates (CTRs) have increased at a much faster rate. In some instances, advertisers saw an improved performance per ad viewed, which increase the stock of the marketing practice in the eyes of many advertisers. Cost-per-mile (CPM), or sometimes referred to as cost-per-impression (CPI), increased 27.5 percent year-over-year and CTRs are up 57.2 percent year-over-year – both significant upticks for Facebook.
"From a Facebook perspective, the increase in CPMs is good news," Spruce Media's Justin Kistner said. "Increased CPMs means they are increasing their revenues per impression."
Kistner went on to explain that maintaining their inventory sell-through-rate could equate to more revenue per user. Facebook also had a favorable third-quarter earnings call as a public company, relative to expectations and its previous track record.
Facebook recently reported $1.26 billion in revenue for Q3 2012, which pleased investors despite the fact that income was down by $59 million compared to the same quarter in 2011. Immediately after the announcement, Facebook stock rose 20 percent. The latest earnings beat expectations, as FactSet poll predicted revenue of just $1.23 billion. According to Facebook, mobile advertising represented 14 percent of total advertising revenue, and advertising revenue represented 86 percent of total revenue seen by the social media company in Q4 2012.
Business owners who have shied away from Facebook over concerns that its advertising options were ineffective should be encouraged by the company's recent earnings. With Facebook advertising a more viable avenue, professionals must develop mobile marketing strategies to take advantage of the network's growing strength in the marketplace.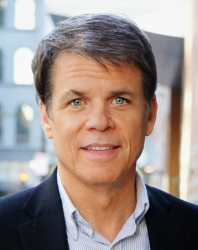 Latest posts by Martin Jones
(see all)