Why Your Business Needs Fast Wi-Fi
The corporate playing field has leveled, allowing small businesses to compete with much larger companies. Whether you're leveraging the power of the cloud to access your email on the go, or using the high-speed internet to attend a webinar across the country, you now have the power to do everything from your mobile device or PC.
To be successful in your efforts, however, you must first have the tools necessary to run a business. This includes the latest equipment and technology. A strong internet connection, complete with wireless capabilities, will serve as the foundation of your business, powering everything you do. Here are a few reasons your business needs the fastest Wi-Fi available to your service area.
Better Video Meetings
In an increasingly work-from-anywhere world, videoconferencing capabilities are vital to staying in touch. Your employees can join morning staff meetings from home, host webinars with clients and business partners across the world, or conduct a brainstorming session with team members in all of your offices. Videoconferencing capability also opens opportunities to save money by outsourcing services to providers in other parts of the country or the world. You can interview potential providers, have regular progress meetings, and come up with solutions to problems using services like Skype or Cisco Jabber.
While video calls can be conducted using most modern internet connection types, the faster the speed, the higher quality your call will be. If your connection is too slow, you'll also deal with frustrating freeze-ups during your calls. Your call may even be dropped during a crucial part of the conversation, leaving you looking unprofessional to the other people on the call.
Cheaper Phone Bills
Voice-over-IP (VoIP) technology allows businesses to cut monthly phone bills significantly, as well as giving access to features not available on traditional phone lines. With VoIP phone systems, your business's phone calls are handled over the same data lines your computers use, allowing you to ditch landlines in favor of more versatile handsets. With VoIP, if an employee moves, he can take his phone with him, eliminating the need to ask the phone company to come out for rewiring.
In a VoIP environment, businesses have an additional level of flexibility in that calls can be easily controlled. One number can be set to ring on a user's smartphone or home phone after hours. Phone calls can also be set to ring all phones at once at all times. With a VoIP setup, businesses can also utilize virtual receptionist services to make even a small business seem like a much larger enterprise.
Increased Worker Productivity
Unless your office is still operating on PCs that are hard-wired with LAN cables, fast Wi-Fi is crucial to PC performance throughout the day. A business with slow Wi-Fi experiences productivity lags throughout the day, as employees wait for sites to load and files to open. These extra minutes spread throughout the day, add up over a year's time to cost your business significant productivity.
Even in offices with hard-wired PC connections, there will still be situations where work needs to be more mobile. Employees and clients likely regularly need to set up presentations or work in conference rooms or enclaves using laptops. Those workers may have the option to use a cable to connect to a jack in the wall, but Wi-Fi connectivity offers the option to connect wirelessly, which is more convenient and avoids the hazards created by cables across the floor. Slow Wi-Fi performance also directly affects your smartphones, tablets, and networked printers and scanners.
With the growing popularity of the cloud, businesses have access to apps that can help them save money and increase productivity. Before an office environment can fully embrace the power of these apps, fast Wi-Fi is a must. In time, your team will increasingly be accessing their files and emails using mobile devices, whether in the office or in the field, so fast Wi-Fi will be essential to every aspect of operations.
Impress Business Partners and Clients
If you own a storefront, free high-speed Wi-Fi is a great way to lure in customers. In fact, in a survey conducted by Cisco, 70 percent reported they now use public Wi-Fi hotspots, with 57 percent using them weekly. Businesses like cafés and restaurants have found that customers stay longer and spend more money on food and beverages when they are offered free Wi-Fi as an amenity. The hospitality industry especially benefits by offering Wi-Fi, with a Hotels.com survey finding that free Wi-Fi for hotels is a dealbreaker for consumers, who will book a competitor if it isn't offered.
Outside of the food and hospitality industry, businesses that require customers to wait for appointments or services can gain value from fast Wi-Fi. This includes auto repair shops, medical offices, and law offices. During this wait time, having access to free Wi-Fi helps keep customers and clients busy, happy, and productive.
When a business provides Wi-Fi to customers, that business gains a competitive advantage by providing a better overall customer experience. It is an efficient, cost-effective way to immediately add value to a business. Most importantly, customers and clients are growing to expect Wi-Fi, often asking for Wi-Fi passwords at the reception desk in lobbies or during client meetings in conference rooms. When the answer to that question is, "That service isn't available," a business risks disappointing the very clients and customers it's trying to serve.
For nonprofits and other organizations, Wi-Fi can serve as a promotional tool to bring members of the community together. Even churches, schools, and community centers have learned that setting up internet cafés to encourage residents to come together. This encourages a feeling of community that can help nonprofits with fundraising efforts, as well as increase overall local support.
To remain competitive, fast Wi-Fi is rapidly moving from a bonus to a "must" for any business. As more of your employees, clients, and customers move toward mobile devices and cloud apps, an investment in the fastest Wi-Fi option you can afford is one that will pay off well into the future.
Cox Business – The fastest Wi-Fi available, period. Find out more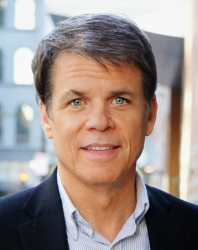 Latest posts by Martin Jones
(see all)