In the age of live chat and social media support, it's easy to think that offering phone support is no longer necessary for customer experience. But don't underestimate the value of individual human interaction to customers' perception of your business. When a customer truly needs help right away, they don't want to deal with extensive phone menus or online chat robots…they just want real help from a real person.
Here's what a full-featured phone service—and by extension, great phone support—can do for your customer relationships.
Phone Support Helps Customers Feel Heard and Valued
Here's what a full-featured phone service—and by extension, great phone support—can do for your customer relationships.
Whether customers are calling with complaints or neutral questions, they expect to be able to reach you immediately—or, at the very least, have their voicemail returned promptly. Features such as call waiting, call return, and call forwarding helps you receive and return important calls as quickly as possible. Other tools like an online office dashboard to manage calls or a "hunting" feature (which forwards calls to alternate phones until the call is answered) cut down on customers' wait time as well.
If a customer is unhappy, phone interactions often provide you with a better shot at turning the situation to your favor than those online—which can be easy to misread without vocal cues. The key? "Oftentimes an unhappy customer actually cares more about just feeling like they've been understood," writes Soldsie marketer Josh Brown in "5 Ways to Turn Your Unhappy Customer into a Valuable Resource." Taking just a few minutes to listen calmly to a customer's problem and express some sympathy before offering a solution will usually help defuse the situation. Then you have the opportunity to address their concern and make their experience a positive one.
A friendly voice on the other end of the phone humanizes your business. It reminds customers that you and your staff are people, too—and that the support person on the phone probably isn't responsible for their complaints.
Phone Support Enhances Information Available Online
Many customers use mobile phones as their only or primary phones, and a large percentage of these mobile devices are smartphones. With the tight integration of web and phone services, it's easy for customers to do a search, find your business in the results, and call with any questions. You may do this yourself, for instance, by looking up a nearby restaurant on Yelp and then calling (with a single tap) to make a reservation.
Customers also call when information on a business's website isn't sufficient to answer their specific question. Maybe they want to know if you have a product in a different color or model than shown in your online store, or whether they can pick up an item rather than having it delivered. Perhaps they're hoping for some wiggle room in your appointment schedule, or want to know when a favorite provider is available.
In any of these situations, an auto-attendant feature can provide pre-recorded contact information, hours, answers to frequently asked questions, and more answering the most frequently asked customer questions from the beginning. On occasions where the pre-recording doesn't sufficiently address a customer's inquiry, a live operator can then step into route calls to the appropriate next step.
Phone Interactions Tell You How to Improve
Brown writes, "No one is ever going to be more honest with you than an unhappy customer." That honesty may sting a little, but you can use it to your advantage. Feedback received through phone interactions is valuable: customers will tell you what you're doing right and, more importantly, where you can improve your offerings or your customer service. (And, using one of the many customer relationship management tools available, phone feedback is easy to track and organize, so there's no excuse not to!)
Information gathered from customer service interactions over the phone can help you prevent future problems or questions. When speaking with an individual customer, you have the opportunity to anticipate their future questions or needs and proactively troubleshoot them. You can also use feedback to extend or clarify your website's support text about commonly encountered issues.
This approach has definite benefits for your business as well as confused customers. "Take a step back and look to find the underlying cause of your online customer-support ticket requests," recommend Phone Halo CEOs Chris Herbert and Christian Smith in "Hello? Is Someone There? Why Customer Support Matters." "By resolving the root issue of your service or product, you can reduce the number of online tickets per week, which will reduce the number of hours dedicated to customer support."
Much as we are glued to our screens, there are some customer service situations where online live chat just won't cut it. You know it as a business owner and, more importantly, customers know it. They won't hesitate to call you when needed.
That's where a fully-featured business phone service—and the great service it allows you to provide—comes in. By providing your staff with the best equipment in addition to excellent training, you set them up for successful phone interactions with customers. And by doing that, you set your business up for happy customer relationships.
What You Can Do Right Now
Ready to take your customer phone support to the next level? Get started today with these steps:
Take a survey of your phone system's features. Which are helpful? Which are out of date? What features would you add to help streamline your customer service process?
Identify the weakest part of your phone service. Maybe customers are put on hold too long or are shuttled from department to department before their issue is resolved. Find that biggest pain point, then research a tool to help mitigate it.
Remember that all consumer feedback is useful feedback—it can help you improve your offering and/or your customer service. If you're not already tracking phone feedback, read up on software to help you do so.
Commit to integrating feedback to meet customers' needs. Where possible, use it to clarify support text on your website and (hopefully) decrease the need for future support calls.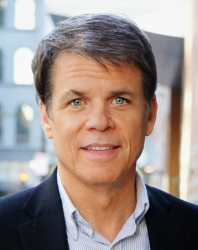 Latest posts by Martin Jones
(see all)