For some categories of business, the waiting room is an unavoidable reality. Whether for a customer waiting while a service is being performed, or because service providers are chronically running behind, there's destined to be some amount of waiting involved in most customers' interactions with your business.
Unfortunately for you, the instant gratification culture of our modern society has made your customers less and less patient. As they sit and sit, tapping their feet, endlessly checking their watches or pacing about, their perception of your business—and the level of service you provide—continues to dwindle. Whether or not this assessment is a fair representation of your business, every minute a customer spends unhappily waiting increases your risk for grumpy clientele, bad word of mouth, and even negative social media feedback.
While there may be little you can do to actually change the amount of time your customers spend waiting for services at your place of business, there are steps you can take to change customer perception of that time. Try these five simple distractions to turn your customers' waiting room time into a positive experience.
1) Offer Complimentary WiFi
As much as good reading material is a necessary minimum for waiting rooms—these days, it takes a more technological approach to satisfy customers while they wait. Specifically, WiFi access has become more than an amenity; it's an expectation for most of your clientele. From airports to coffee shops to doctors' offices, as consumers we expect WiFi to be available everywhere we go—and fast, and free.
When clients can interact with friends on social media, answer emails, or watch YouTube videos while waiting, they're far less likely to notice the time passing. It's no wonder businesses who offer while-you-wait WiFi access routinely benefit from higher rates of customer satisfaction, even when wait times are slightly longer than competitors who don't offer WiFi.
Talk to your internet service provider about increasing your bandwidth to allow for WiFi access, or if you already have a WiFi network for your team, set up a second guest network for patrons to keep your internal network password protected and secure.
You may not be able to control your tardy clients or the time it takes to change a customer's oil, but through a step as simple as adding a complimentary guest WiFi network, you can make your business seem supernaturally faster and more efficient than you actually are.
2) Create a "While You Wait" Workspace
Most of your professional clientele will be happy to busy themselves getting work done on the go—provided they have the resources they need to do so. In addition to complimentary WiFi, consider creating a workspace with a small desk or table area, outlets for charging computers and other devices, and even pens and notepads available for customer use.
By using a little creativity to turn your waiting room into an ideal coworking setup, you may make your clients quickly forget that they were waiting for anything at all.
3) Encourage Social Check-Ins and Gather Customer Data
Consider encouraging customers to "check in" at your business on social media, perhaps by providing a discount, free product, or other incentive for doing so. Not only do social check-ins help you take advantage of valuable word-of-mouth marketing through your current customers' networks, but you can also tailor future marketing to your current customers' digital footprint.
In addition to social check-ins, you can also ask customers to input their email address and any other relevant data in order to sign into your free guest WiFi. By gathering digital contacts for your current customers, you can create targeted re-marketing campaigns for customer loyalty programs or other add-on services.
4) Invest in Television Service
Even when they're not hard at work on their laptops, today's consumers want to be informed and entertained. Consider investing in a television package to create a relaxing atmosphere, to provide up-to-the-minute news information, or to simply make your lobby more inviting.
You can even enhance the entertainment value of your customer waiting area by strategically matching television programming to your customers' interests. An accounting firm can target client interest by featuring news headlines and stock numbers, for example, or a hair salon could feature beauty programming or how-to tips.
5) Build In Pint-Sized Pastimes
Waiting around in a strange place is hard enough for most mature, self-controlling adults—so imagine how hard it is to endure for your tiniest customers! If your business serves a younger clientele, or at least their parents, consider ways to build in distractions for little ones.
If you've opted to offer television service, consider a second screen with children's programming. Or for a lower tech option, add in a rack of children's books, or keep a well-stocked supply of coloring pages and crayons. By making your waiting room a fun environment for kids, you'll both dramatically improve their parent's' experience and reduce the chances that the children may disrupt other waiting customers.
Comfy chairs and a variety of beverages are certainly nice perks, but these days they aren't quite enough to keep your waiting customers happy. Today's savvy consumers need to be productive, especially in down time—and they want to be entertained, too.
Smart entrepreneurs know the relationships built by strong customer service experiences are the lifeblood of your competitive advantage as a small to mid-size business.
Ensure satisfied customers by investing in these five "while you wait" amenities. In the long run, your investment will pay off in repeat customers, strong recommendations and reviews, and ultimately growth for your business.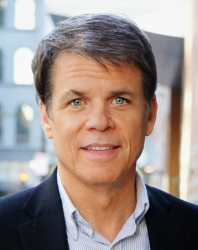 Latest posts by Martin Jones
(see all)