Millions of users around the world are crowded into the Twitter community, sharing thoughts, advice, jokes, links and, increasingly, information about their businesses. Because of this, it has become harder than ever for users of the site to sift through all the noise in order to find reliable tweeters to follow. Furthermore, the congested Twitter landscape has similarly made it difficult for them to stand out from the crowd. With so many companies and individuals competing for the attention of consumers, the war raging on Twitter has intensified.
Luckily, a new tool has been developed to help tweeters measure their reach and impact. TweetLevel allows prolific and popular Twitter users to demonstrate to the Twittersphere exactly how important they are in that realm. This is important for businesses that want to increase their odds of getting their messages out to as large an audience as possible.
What is TweetLevel?
TweetLevel provides a much more specific and finely sliced way of evaluating tweeters. It breaks users into different categories including, among others, starters, amplifiers and curators. Furthermore, it awards them scores based on their performances according to various algorithms.
Individual users can raise their TweetLevels by adding users and improving the shareability of their tweets. In this way, it is important to understand that TweetLevel is not simply a way of measuring popularity, it also values influence. Therefore, it is not enough for your company's main tweeter to have a miles-long list of followers, but also for him or her to be able to start conversations about topics and influence discourse across the platform.
How to use it
If you want to improve your viral marketing campaign, it is vital that your customers view your main tweeter as reliable and influential. Doing this can help make your company's account the go-to resource for information within your field. Understanding how TweetLevel is determined can help you focus your efforts in this way to ensure that every day – with every Tweet – you improving your chances of attracting new customers and becoming a more important player in the Twitter world.
The effects
Once you have identified and started implementing your strategy, you will find that Twitter is an even more powerful promotional tool than you imagined. As your TweetLevel improves, you w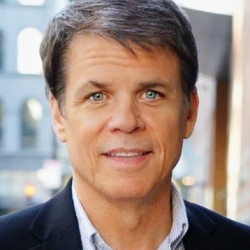 Latest posts by Martin Jones
(see all)