Twitter's structure is built to allow users to share content with their unique network. But posts were, at one point, limited to 140 characters, and lead generation marketing was difficult to achieve solely through the platform. To improve engagement capabilities, without altering Twitter's design completely, the social media company introduced expanded options called Twitter Cards. Today, more than 2,000 partners take advantage of the ability to include media in tweets such as sound clips, video, graphics and stronger calls to action.
With advertisers able to increase brand exposure through Twitter via greater media options, it makes sense that the social media company would unveil new targeted tweet options. Recently, Twitter made it possible for advertisers using the service to target their promotions to users based on gender. The new feature joins existing mobile, geographic and interest-based targeting methods already available to marketers.
What's interesting about the new gender targeting capability is that users don't have to declare if they are male or female to use the social media service. However, the company says it believes the science behind its technology is strong.
Twitter's official blog said the new gender targeting option takes a similar approach as its interest targeting feature, and that the company is able to understand gender by taking public signals users offer on their accounts such as user name and the accounts he or she follows. Furthermore, according to the site's official blog, more than 90 percent of Twitter's gender predictions were accurate for a global audience, and if gender can't be predicted without an arbitrary guess, the social site won't allow advertisers to target users through the new option.
Twitter is striving to improve its promotional options, and it's important for businesses to consider these new capabilities for their own lead generation campaigns.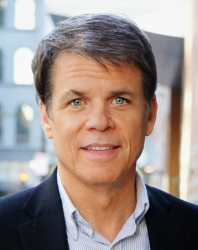 Latest posts by Martin Jones
(see all)