As a business owner, it's important that you remain abreast of evolutions in lead generation marketing and various other marketing strategies for small business operations. For example, video has emerged as an invaluable component to content marketing, and the channel has developed into one of the most attention-grabbing options on the web today.
Video content's rise to power
According to comScore, online video content grew 28 percent in 2011 to nearly 40 million videos viewed during September 2011. Almost a year later, in August 2012, comScore notes that approximately 118 million U.S. internet users watched 37.7 billion online videos, and a total of 9.5 billion video ads.
The enormous growth of video on the internet has spurred many social media sites to find ways to take advantage of the consumer urge to view and consume content using their eyes and ears, rather than just their eyes. All in all, video is a compelling avenue – one that encourages viewers to immerse themselves in content and step into a different reality for only a moment.
LinkedIn understands the value of video
LinkedIn, for example, understands the power of video content, and the professional-focused social network recently announced that its LinkedIn Ads platform now provides advertisers with 300×250 video ad units. The video ads will compete for clicks and impressions on the site similar to the text and image formats, and the visual content will have access to the 175 million current LinkedIn members.
When users click on the video ads, 30-second clips play in full and the content can guide users to a supplementary landing page or website once the promotion has finished. Advertisers can also purchase video ads against pay-per-view and pay-per-click metrics, and professionals can use LinkedIn's targeting options such as job title or function, industry, geography, company size, age or gender. The content also integrates well into services like YouTube.
"LinkedIn self-serve video ads work seamlessly with YouTube so you can instantly leverage your brand's existing YouTube presence and promote the same videos on LinkedIn," Online Marketing Manager at LinkedIn Will Hambly said on the network's official blog.
LinkedIn will charge advertisers a minimum of $2 per click and daily budgets can be set for as low as $10. Take advantage of LinkedIn's new video feature and improve brand engagement on the web today.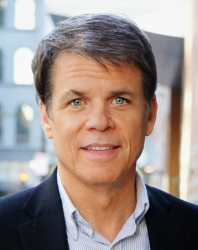 Latest posts by Martin Jones
(see all)