It is hard to deny the worth of social media in the world today. Business professionals use networking sites like Facebook and Twitter in their personal lives as well as at work. Therefore, it makes sense to target buyers through these social services, as consumers all over the world use Facebook, Twitter and various other platforms to connect with their friends, family and brands online.
For a business owner, social media can be an effective way to generate greater lead generation marketing efforts. In fact, the average midsize or large company has nearly 178 social media assets, including Twitter handles, employee blogs and Facebook accounts, according to Marketing Easy. However, only 25 percent of companies offer social media training to their employees, which can make it difficult for workers to use the services to their advantage.
What's more, only 27 percent of B2B leads are sales-ready when first generated, according to MarketingSherpa. This makes nurturing those leads essential for businesses that want to build lucrative relationships with buyers.
In order to use social media successfully, business owners need to allocate resources to educate their employees on how to use sites like Facebook and Twitter for promotional purposes. While it may be easy to think that people inherently understand social networking because they use it every day, advertising through status updates is entirely different than how people publish content about their own lives.
With much of the business world heading to the internet to conduct lead generation and various other practices, it's important for social media skills to be developed by all professionals. It may be worth the investment to allocate resources to bringing employees up to speed on the best practices of marketing online.
What are some must-know social media marketing practices that have helped your professionals succeed?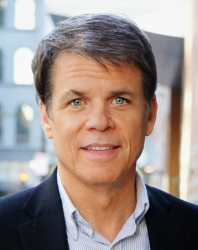 Latest posts by Martin Jones
(see all)