Many companies work hard to increase their brand's presence on search engines by producing a large volume of content, carefully selecting and inserting keywords or creating images or videos that attract clicks. While these are all effective strategies, there is another option available to traffic-seeking businesses: Google AdWords. Like traditional advertisements, these promotional items allow companies to reach a target audience. However, in this case, businesses can include keywords, which increases the likelihood that potential customers conducting a search will click them.
By employing this more targeted approach, companies often find that AdWords allows them to use a more sophisticated and nuanced approach to their viral marketing campaigns. According to a study by NetElixir, companies that invested in paid search results to drive Black Friday sales experienced a 31 percent uptick in revenue on a year-over-year basis.
Despite these obvious benefits, many companies still don't have a firm grasp on how to use AdWords and the benefits of incorporating it into an online marketing campaign. Here are some tips for marketing your business using AdWords.
Quantifiable success
One of the inherent problems of investing heavily in a television or print advertising campaign is that the results of these initiatives are almost impossible to measure. Conversely, Google AdWords can be measured on a very granular level, which allows companies to better organize their budgets, measure ROI and determine beneficial investments.
Google's test kitchen
According to Inc., AdWords is a great way for small businesses to inexpensively experiment with different marketing strategies. Employing different keyword combinations, targeting different groups and linking to different landing pages are all effective ways to experiment with varying approaches and gauge their strengths and weaknesses.
Given AdWords' relatively low entry cost compared to traditional marketing avenues, this approach can be especially useful for small or young companies hoping to kick off a new campaign without investing heavily in research and development.
Use more landing pages
A common mistake among companies new to AdWords is to direct all click throughs to the same landing page. Instead, create multiple landing pages with slightly different target audiences, as this can help you target more specifically and increase your chances of converting leads.
Of course, this means that you will have to design a series of landing pages, which fills many marketers with anxiety. However, creating landing pages is not difficult, and with a little experience, you will find that slightly tailoring them to fit different audiences is not nearly as difficult as you thought.
Cull keywords
Many people refuse to cast off keywords that have proven to be ineffective. Not only is hanging on to ineffectual keywords not helping your cause, it could be hurting it, as these items can distract and turn away potential customers.
Keeping track of which keywords are providing a good return and which are failing to solicit clicks can help you hone your AdWords' approach for the long-term. With Google's straightforward measurement metrics, this tactic will help transform your campaign into something that can become the focal point of your business promotions.
Add content to the destination
Whether your ads lead to landing pages or your business' homepage, it is vital that you regularly update the content to keep visitors coming back and engaging with your brand. Make sure to write content that is complementary to your ads, both in language and topic. Ideally, potential customers should feel like they are communicating with a person, not a marketing campaign.
Incorporate different media
It is easy to get stuck in a text-based marketing approach when producing paid search results, but diversifying your content types will likely have a huge impact on the number of people who click on your ads. Including videos and infographics are great ways to make your ads more compelling and stand out from their neighbors. Of course, this approach requires more work, but because you can reuse the content as often as you need, it is likely to pay off quickly.
Use in conjunction with SEO development
SEO is important in nearly all types of online marketing, so it is always wise to improve your skills in this regard. Developing effective paid search results is a great way to accomplish this task, as it gives you a practical and useful way to construct, implement and measure your SEO skills.
Although the approach is gaining adherents everyday, AdWords is still ignored by far too many companies, which is a shame because it can dramatically increase their ability to attract visitors and convert leads far more quickly and efficiently than many other types.
How have you been using AdWords to expand your company's reach and target specific groups of consumers? Share some of your favorite insights in the comments!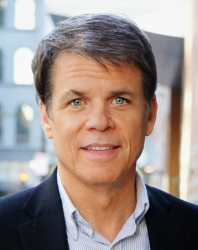 Latest posts by Martin Jones
(see all)