Blogging can sometimes evoke unglamorous images of an unemployed journalist, typing notes on the trivialities of his daily life from his parents' basement. However, this image couldn't be further from the truth in terms of the communications channel's importance to business and as one of the key marketing strategies for small business. The format can serve as a great form of free publicity for small businesses, spreading word-of-mouth through the incredibly potent internet community. Here are some tips on how to blog effectively as a small business owner.
Treat each article as a company product
Prescribing that level of importance to each blog post produced by you or your company's marketing executive will help raise the quality of the posts. Social Media Examiner notes that a blog product, just like anything else sold by your company, can only be useful if you know that others want it. Deliver blog content that your customers will be interested in reading, either from an informative perspective or a creative, entertaining one. Additionally, treating blogs as a company product will help ensure that no mistakes or erroneous claims make it through publication.
"If you build it, they will come" – except in blogs
This is a familiar adage among businesses and old baseball movies, but the phrase certainly does not apply to blogs and websites. Mashable notes that simply having a blog for a blog's sake is insufficient in drawing readers and customers to it. Instead, companies need to focus on creating unique content. Furthermore, when content is posted, marketers need to ensure that it spreads as widely as possible through a given network, so that it can organically be passed on to more readers.
Be original
Social Media Examiner suggests that when media content is posted, make sure that it's produced originally by your company. This will go great lengths in establishing the brand image that your company projects to its customers. Other forms of unique content would be similarly helpful. Interviews, webinars, guest bloggers, and surveys are all examples of original content that can engage readers while saving them from the monotony of a typical blog post.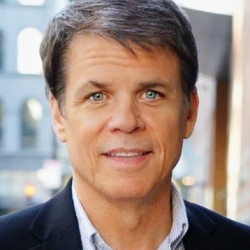 Latest posts by Martin Jones
(see all)