While you might allocate a significant portion of your marketing budget toward digital efforts, it's important to remember that traditional marketing strategies for small business promotions can have a long-lasting effect on consumers.
According to new research released from Adobe and research firm Edelman Berland, both consumers and professional marketers believe that traditional marketing is still more effective than online marketing. While success can be measured in numerous ways, it's important for you to have a balanced approach to advertising the benefits of your brand and that includes both online and offline tactics.
The Adobe report found that 45 percent of survey respondents favor print magazine advertisements. In addition, 34 percent chose TV, 11 percent said they prefer the web, 10 percent indicated billboards, 6 percent cited window display, 3 percent favored social media and only 2 percent chose online publications.
It's important to consider how both online and offline marketing can lead to greater brand exposure and higher conversion rates. Consumers engage with media at all hours of the day, and most don't realize just how often they are exposed to promotions every hour. Therefore, take the time to develop strategies that help you place the right ads in front of your target audience. Of course, this will require you to conduct market research to better understand the characteristics and behaviors of your audience. You might even realize that your products or services cater to the needs of various segments of consumers who might congregate on different platforms.
To deliver the right ads to the right people, look at what platforms appeal to what people, and make it easy for those consumers to not only engage with your promotions, but make purchases based on the deals you offer.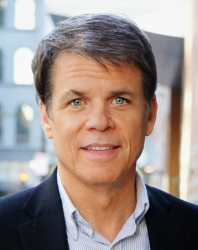 Latest posts by Martin Jones
(see all)